<< Back
EditorAugust 14 2020 at 09:00AM
August 2020 | Volunteer Spotlight: Meet Kylie
Kylie Fuetsch currently serves as a member of the Partnership Operations team at the PMI-SFBAC.
As a key member of this enterprising arm of the chapter, Kylie is responsible for conducting outreach to existing partners, strengthening our relationships with them, and establishing new partners for the year. As part of a new effort to expand upon the chapter's influence and offerings to its members, the Partnerships team is hard at work. They recently finished a tiered partnership package and are now focusing on creating additional material including an onboarding guide and playbook, while continuing to establish the team's roles and responsibilities.
Let's learn more about Kylie.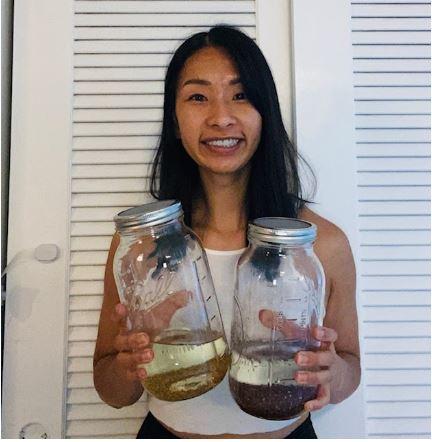 What drew you to join PMI?
I heard about the PMI-SFBAC while I was attending Marie Spark's Roundtable event in San Francisco. There was a representative from PMI-SFBAC that shared the volunteer opportunities with the group. I thought this was a great opportunity to gain more professional and social interactions along with giving back to the community.
How long have you been involved with the PMI and this chapter? Describe your first event with us.
I've been a member of PMI since January 2019. I began attending the monthly roundtable in October 2019 and have been an active volunteer of PMI-SFBAC since April of this year.
What is your PM superpower?
Emotional intelligence. I think that's one of the more rare skills in project management. I've spent time taking classes and also use it on a daily basis to get better at it. It gives you the ability to monitor your emotions and others, and use this to guide your actions and or decisions.
Outside of PMI and project management, what is something you are passionate about?
I really enjoy exercising. I've been CrossFitting for 8 years on and off. I love it because it keeps your body and mind healthy - I try to do it everyday. I'm also passionate about healthy eating, which plays into a whole lifestyle. I recently started growing sprouts. It's a superfood; very easy to grow, convenient, and has a lot of benefits wrapped in two tablespoons of seeds.
How are you keeping sane during the pandemic?
Having a published weekly schedule has been essential for me. Also spending time with my two year old daughter - she's a blast! Her happiness and light has been a blessing.