<< Back
PMI-SFBACFebruary 16 2023 at 01:00AM
Feb 2023 | Volunteer Spotlight - Doug Hahn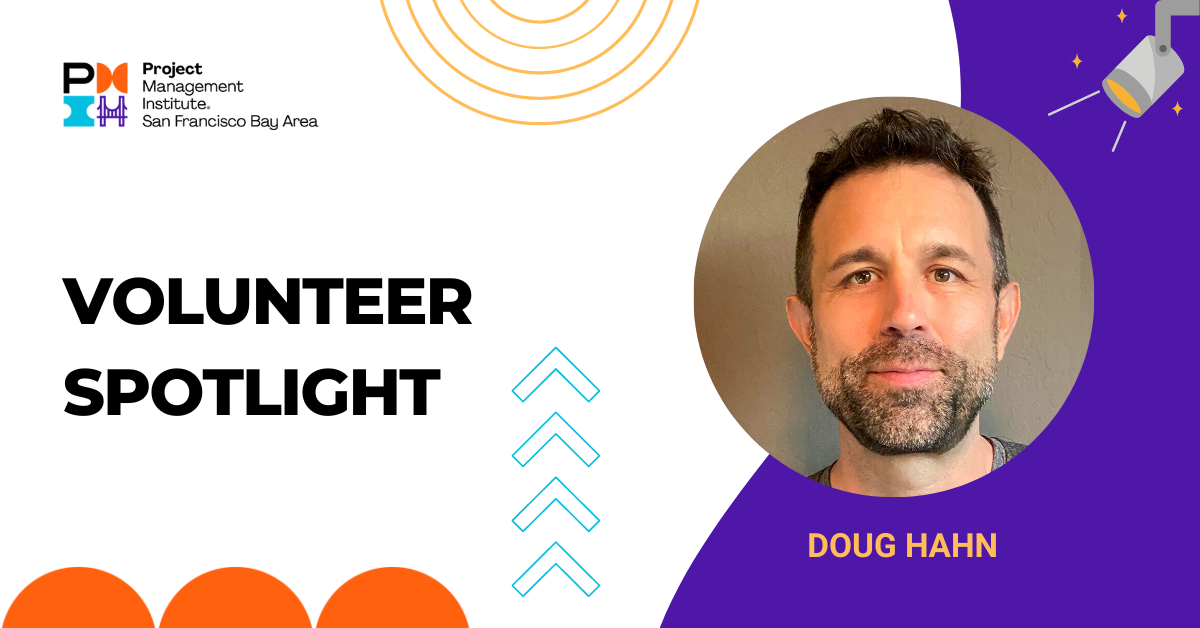 For a quick introduction, what is your elevator pitch of yourself?
I'm a project manager with a unique resumé: I hold both a PMP and an MFA in poetry, and have years of web development experience. As a sole proprietor who's been running his own business for 12 years I've had the opportunity to contribute to a variety of projects that range from building brands from the ground up, writing handbooks, learning enablement, building websites for companies and artists, and enhancing SaaS teams with my PM toolkit. 

Who is Doug at home and/or outside of professional space? 
I code, design, and curate an online poetry journal that's been around for 17 years, explore the Bay Area on colossal hikes, and row on the water with a whaleboat racing team (I'm also training for a coxswain certification). 
My partner and I are the proud parents of two adult children: free-range house rabbits named Tuchus and Timber, ages 9 and 11.
Why did you join PMI-SFBAC?
I wanted to get my hands dirty and earn PDUs in the sunshine. During the pandemic I grew fiercely attached to San Francisco's outdoor spaces; I'm driven to connect PMI professionals with community leaders to build meaningful and positive change here in the anthropocene. 

What were your first impressions of the chapter and its volunteers?
Ina's an amazing leader who's very organized and supportive. She is the heart and soul of our team. The enthusiasm of fellow sustainability volunteers is inspiring and picks me up when I'm having a rough day. Overall, chapter leadership runs a tight ship and the various teams provide one another with encouragement, collaboration, and opportunities. 

What was the biggest challenge you faced as a volunteer for PMI-SFBAC? How did you conquer it?
Volunteering is a social and professional endeavor, but I'm awful at networking. I've been intentionally integrating opportunities into all of the events I plan, whether that is making space before a virtual meeting or setting up networking lunches after stewardship events. We often find success outside of our comfort zones and I am learning that other professionals also need networking opportunities… especially in the job market right now. Have I conquered it? No. Everything is a process.

What is your secret or super Project Management power? Why?
I'm very comfortable with ambiguity and decisive when needed. I recently took a DISC assessment and it said something like "Doug thrives with the occasional surprise situation." I felt so seen!
Check out Doug's Linkedin: www.linkedin.com/in/douglas-hahn/