<< Back
Michael CavanaughJanuary 05 2021 at 07:55PM
Recap: You Flush and My Job Begins
Guest Speakers:
Bessie Tam 
Stephen Robinson
The Sustainability Program held its December event, and I won't waste any details. Everything flowed well at the "You Flush and My Job Begins" webinar.  Special guest speakers Bessie Tam and Stephen Robinson of the San Francisco Public Utilities Commission (SFPUC) joined us and shared their passion for sustainability.  Bessie is a Senior Project Manager with SFPUC and Director at Large of PMI-SFBAC.  Steve is the Director of the Wastewater Capital Program with SFPUC.  Both are civil engineers and have dedicated a large portion of their careers to wastewater.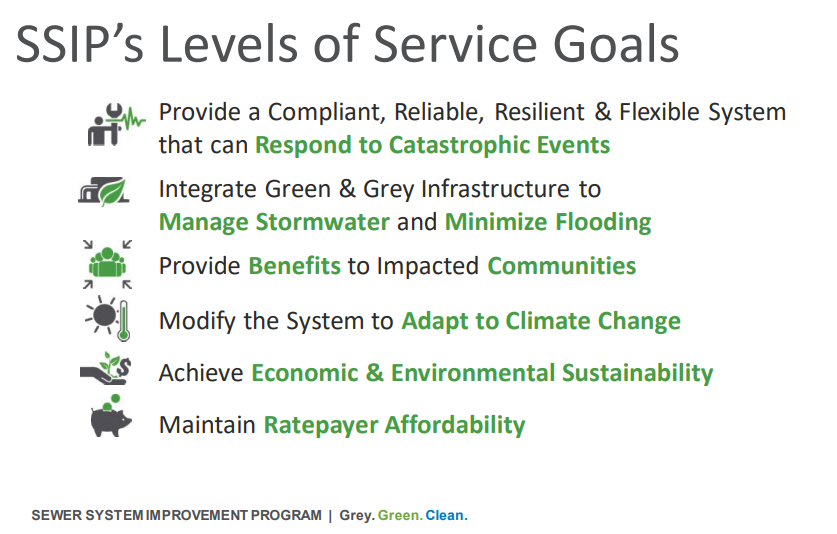 Stephen introduced us to the San Francisco sewer system.  The SFPUC has a system unique to most sewer systems of the west coast.  The SFPUC system treats ALL wastewater.  They have a 'combined" system that utilizes one system to treat both sanitary waste as well as stormwater.  Most cities have two separate systems that require two different pipe systems. In SF there is only one pipe system for both.  
"Water is Life.  Sanitation has done as much for public health (since Roman times) as clean water, if not more."  Stephen tells us that wastewater isn't actually waste, but a valuable resource to sustainability.  The SF sewer system has been operating since 1849 and since then has been gravity fed.  Since then, SF has been cultivated into 8 watersheds with 3 treatment facilities, 27 pump stations, and over 1,000 miles of pipes.  400 billion gallons are treated per year in this 100-year-old system.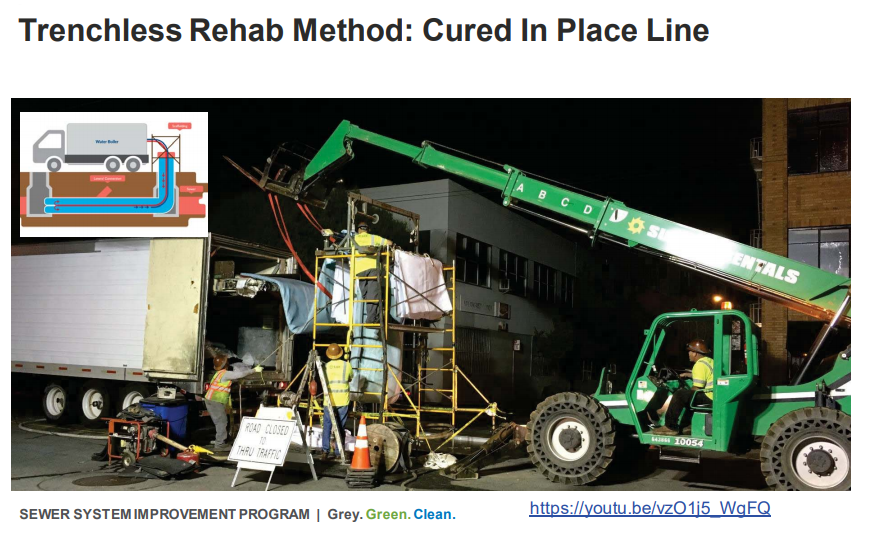 There are always difficulties when improving on systems, however, the sewer poses a particular difficulty in trying to improve upon it.  According to Stephen, "improving the sustainability of the sewer system is equivalent to repairing the outside of an airplane mid-flight."  Approximately 30% of the SF sewer system is over 100 years old.  Currently, one-third of the Southeast Treatment Plant is under construction as the flow keeps flowing.
On the project level, Bessie guided us through all the undertakings of projects like these in a major metropolitan area.  "It would be much harder (if not impossible) to code, develop AI, or work on cool technologies if everyone had to worry about where our poop goes."  Inherently, the SF sewer system is already quite sustainable. By design, there are fewer miles of pipes to maintain than other systems.  "We take advantage of gravity, and everything flows downhill."  Most of the equipment also have long design lives spanning 30-100 years.  
Many considerations are taken into place before a construction project begins.  Rural, residential impacts, commercial influences, bus lines & traffic routes, utility effects, etc.  However, what I didn't consider is they also tailor their construction methods to meet the needs of the city as well.  A typical construction footprint wouldn't be feasible in the condensed and compact streets of San Francisco's historic neighborhoods.  The SFPUC employs a trenchless "Cure in Place Liner" method which allows them to work on construction projects while generating a footprint the width of a semi-truck.    
Up at the program level, Steve took us through the Sewer System Improvement Program and their Capital Planning Strategy.  They operate within a typical 2-year budget and 10-year capital plan.  New this year is the continuation of that plan, looking another 10 years forward within a 20-year planning horizon.  
Something truly unique to SFPUC's plan is their Green Bonds.  SFPUC sells green bonds to help finance projects.   They have the first US Muni Green Bond listed on the European Stock Exchange.  The bonds are linked with the United Nations Sustainable Development Goals.  SFSUC is "part of the global economy supporting the sustainability movement."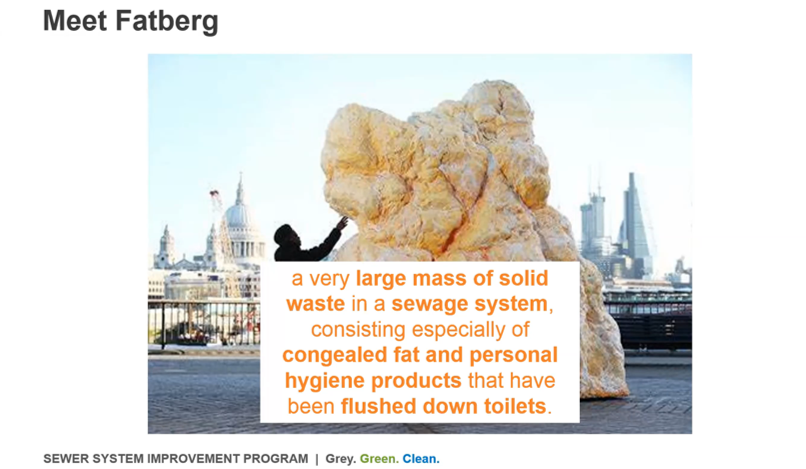 Finally, the night wouldn't be complete without a surprise.  They introduced us to the very real creation called a FATBERG: a very large mass of solid waste in a sewage system, consisting especially of congealed fat and personal hygiene products that have been flushed down toilets and must be jack-hammered out of the system.  For a real treat, search some images; that's some dangerous waste!
The city of pipes and flowing material beneath our feet has always seemed like a mystery to me.  The process of moving billions of gallons to millions of people is no small feat, and the way the SFPUC functions was eye-opening.  A (combined) system as old as the gold rush, gravity-fed, and designed with sustainability in mind is a triumph of project management and civil engineering.
Michael Cavanaugh is the PMI-SF BAC Sustainability Program Web Page Project Manager.
---
Note from Director of Sustainability: Don't miss the upcoming Sustainability Program event on January 20, 2021: Data Center Sustainability - Water and Wastewater Impacts with guest speaker Dave McCabe