<< Back
EditorSeptember 05 2020 at 07:00PM
September 2020 | Volunteer Spotlight: Meet Olga
Olga Prakapenkava currently serves as Marketing Manager at the PMI San Francisco Bay Area chapter. As a key member of the chapter's marketing team, Olga is responsible for ensuring the smooth scheduling and automation of event postings on all the social media platforms where PMI-SFBAC is present - this includes Twitter, Facebook, Instagram, LinkedIn, and Meetup. She is also the creative brains behind the artwork of many e-banners that accompany our online event announcements. 
Let's learn more about Olga.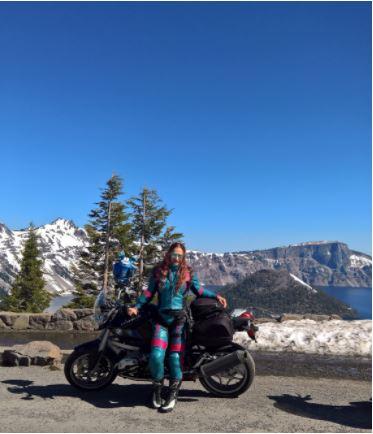 What drew you to join PMI?
I joined the PMI-SFBAC chapter after having taken a project management course through the San Francisco State University (SFSU) College of Extended Learning and getting my PMP certification. I wanted to get to know fellow professionals to learn about their experiences and get inspired for where to head next. I'm currently in a career transition and I want to take my PM passion and knowledge to the next level.
How long have you been involved with the PMI and this chapter? Describe your first event with us.
I've been involved with the chapter for almost a year. My instructor at SFSU introduced me to Anup and Vijay so my volunteering started from there. My first event was the Annual General Meeting - having just started in a volunteer role for a week at that point, I was still trying to figure out what was going on. But look at me now! I'm now part of the planning committee for this year's AGM, participating in check-in calls for both creative and executive levels, and creating all the promotional banners for this event.
What is your PM superpower?
First of all I'm very organized. I'm always keeping track of what's going on, and I'm not afraid to nag people to get them to do what they need to do. I'm also very attentive to details which is usually super useful for projects.
Outside of PMI and project management, what is something you are passionate about?
I'm super passionate about motorcycling. I've been a rider for 8 years now and it never stops. I met the love of my life through motorcycling, as well as many of my friends.
How are you keeping sane during the pandemic?
The source of my sanity these days is going outside and being outside as much as I can. I'm lucky enough to live across the street from Golden Gate Park which is where I take my morning and evening walks, and I exercise as much as I can - it makes me feel better and gives me more energy. Recently, my boyfriend and I went up to Sonoma County to ride our motorcycles on Skaggs Springs Road. We intentionally select the curviest, windiest roads and I had a blast riding through all the turns.