<< Back
Sheila WangJuly 08 2021 at 07:00PM
The ABCs of a Career in Sustainability
The Sustainability Program speaker for the SF Bay Area PMI Chapter in June was Kati Kallins, a native Californian, raised in Marin County with a deep passion for nature. 
Kati started the discussion with her career journey via Google Earth, accompanied by frank commentary on how she fine-tuned her sustainability career goals. She majored in Politics and Environmental Science at Whitman College in Walla Walla, WA, where the systems approach to natural resource management as it impacts all organisms piqued her interest. She explored this further by continuing her studies abroad in Melbourne, Australia with research in water resource management.  She was impressed that the Australian news reported reservoir levels daily to remind their viewers about water conservation.
Her first full-time role was with the EPA as an ORISE Fellow.  She spent about a year in EPA and felt that politics was not her passion and decided to take time off to work on a farm in Vermont.  During that time, Kati explored other possibilities including going back to graduate school.  She worked on a fishery project briefly and found it really boring.
After personal research into the nuances of the "sustainability consultant" role, Kati targeted and landed a sustainability consultant position at Google. She worked on various sustainability projects and continued into a lead sustainability project manager role.  Kati wanted to expand her education by getting into an international MBA program.  Her program only had a few American students and she learned from the students around the world.  Later she went to Shanghai, China, and led a research team under Business for Social Responsibility – BSR.  There she really enjoyed her negotiation class and used it on her projects.
While enjoying her role as a consultant for BSR, Kati realized that she would make more impact by working for a major corporation to see the projects through.  At Facebook, Kati encourages employees to be advocates of environmental sustainability.  She highlighted two important employees at FB whose roles are NOT directly related to Environmental Sustainability projects, but they spoke out and encouraged others to be aware of the importance of corporate responsibility and now represent the voice of the employees on the Sustainability Council.
Kati included in her discussion the importance of volunteering and networking to clarify where she wanted to take her career.  She made a lot of effort to connect with people in the Environmental Field via LinkedIn and asked to meet for coffee to discuss what their titles and roles actually entailed.  After many conversations, she found the role and industry that could make an impact.  She also emphasized that there was no typical path to get into sustainability consulting.  One must reach out, volunteer, and network with people and groups that are active in this field.  One group she recommended was greendrinks.org, which has many chapters in both domestic and international locations.  The other group she was involved in is Women in Cleantech and Sustainability.  All are very welcoming and appropriate for new college graduates as well as project managers thinking about switching fields. Another participant mentioned Engineers without Borders as another volunteer organization, which Kati applauded.
In addition, participants on the call asked about the new infrastructure bill and its impact on sustainability to sustainability initiatives and opportunities for project/program management.  Kati felt that there could be huge potential for renewable energy and other infrastructure such as roads and recommended tapping into experts at the local level to interpret what the bill will cover regionally. 
My motivation to attend this meeting was exactly the same as other participants interested in entering the field.  My son graduated from Cal State East Bay with a degree in Environmental Studies.  There are opportunities in government; i.e. EPA, state, and local level for water resources and other waste management and pollution control jobs.  Nevertheless, entry-level positions are rare. My takeaway is to advise him to join many volunteer groups as mentioned on this call and start networking with key players in the sustainability field.
As for project managers who would like to transition into sustainability projects, the key is to start attending events like this one on sustainability topics, participate in volunteer events to meet people in the field, and follow following leaders in the field on LinkedIn.  Project Management skills are transferable and all programs and projects in sustainability can use project managers.   To balance requirements with resources to meet the project schedule is the foundation of a good project manager.  With all the experiences from the participants, great sustainability project management can be achieved.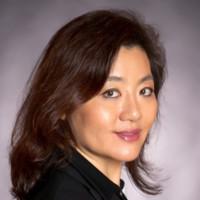 Sheila Wang