<< Back
September 09 2023 at 01:00AM
Volunteer Spotlight: Emily Evans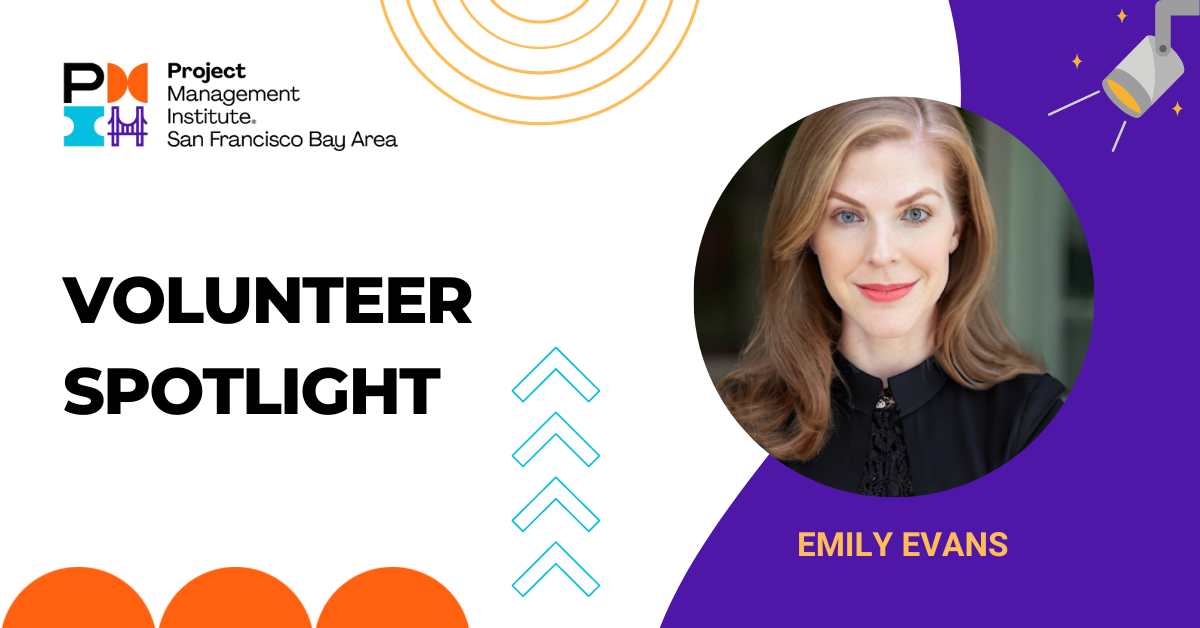 How did you hear about the PMI SFBAC and what made you decide to volunteer?
I joined PMI SFBAC after getting my PMP & Agile certifications last year. I got an email for the mentorship program, thought it looked interesting and signed up. My mentor was amazing, and as we talked about some of my interests (both in and out of work), she recommended I look into getting involved with the PMI Bay Area Chapter Sustainability Team (which was not on my radar before that point). As I learned more about the Sustainability Team and the work they do, I knew it was something I wanted to be a part of.
Tell us about your volunteer experience and what you've been working on.
Volunteering on the Sustainability Team has been both fun and interesting. I've enjoyed getting to know all of the other volunteers & learning more about sustainability & climate issues impacting the Bay Area.  Some ways I've been involved this year are facilitating a film discussion, helping iron out logistics for a couple of in-person events, and helping plan content & community events for 2024.
Who is Emily at home and/or outside of professional space? What do you do for fun?
For work, I'm a Growth Programs Manager at Google Cloud.  Outside of work, I'm passionate about several hobbies:
Hiking & Backpacking - recent trips on the West Coast include hiking the Lost Coast trail and a 50-mile backpacking trip in Yosemite.
Yoga - I'm certified to teach and you can find me in the studio most days after work
Small Space Gardening: I live in San Francisco where I have limited outdoor space, but find ways to grow vegetables and herbs that are suitable for the space I do have. I also volunteer and take classes at some of the community gardens and farms in the area
Reading (contemporary and classic fiction) - I run a book club that has been going strong for four years
What advice would you give to someone interested in beginning their career in project management?
I would advise them to think about what industries they are interested in as well as what parts of the project management job they would enjoy most. From conversations with friends, the actual job of being a project or program manager can look pretty different depending on your industry, where you work, and the organization you sit in.