Construction Quality Assurance - Project Management
Construction Quality Management (CQM) Community of Practice (CoP) Presents: Project Management for Construction Quality Assurance
Construction Quality Management Community of Practice holds a quarterly meeting on the last Tuesday of each quarter to discuss topics that would benefit our community in improving their processes and procedures for better quality management using the latest best practices shared by our members.
Our theme for 2023 is Construction Quality Assurance and for our first quarterly meeting in June, we invite professionals to speak on the topic of Project Management for Construction Quality Assurance.
CQM Quarterly events are free and open to all professionals and students.
REGISTER FOR FREE ON EVENTBRITE
The events are held at http://cqm.us/zoom and broadcasted live on YouTube http://cqm.us/live
For past events visit http://cqm.us/tvs
Register for our future events at http://cqm.us/events
This is a joint event with PMI Great Lakes.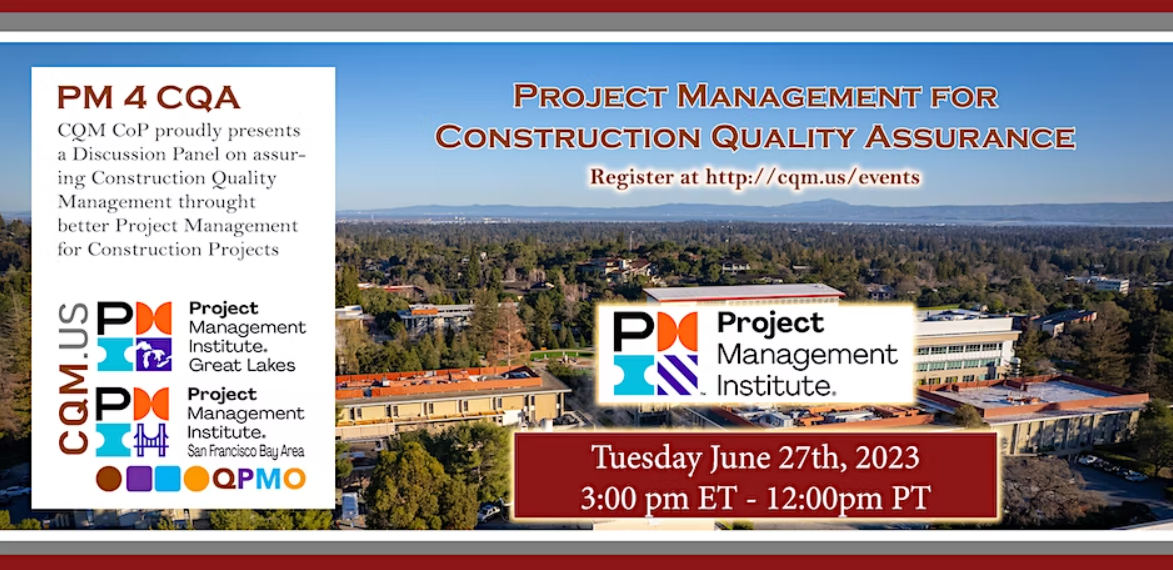 It is not possible to register for this event