<< Back
EditorAugust 04 2020 at 06:00PM
August 2020 | Across the Board: The 2020 Annual General Meeting is Here!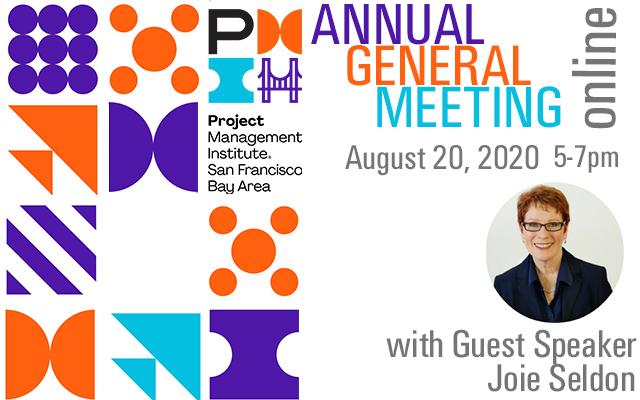 Dear Chapter Members:
We are excited to announce that our Annual General Meeting/Member Appreciation Day will be held online this year. Join us via Zoom conference on August 20, 2020 from 5pm to 7pm for this fun and informative event.
The Member Appreciation Event has been a long tradition of our chapter. For the last few years, we have held this event at the Oakland A's Stadium in 2016, USS Potomac in 2017, at Wells Fargo Learning and Event Center in 2018 and at the San Francisco's Exploratorium in 2019.
During the event, the President of the Board, CFO and CEO will present the results of 2020 and the goals for next year.
We will also have an amazing speaker, Joie Seldon, who will talk about "Emotional Intelligence in Uncertain Times". By August 20th, whatever stage we are in, the pandemic will not have ended, racial equality will still be front and center, and the future will still be uncertain. How do you accept the reality of our times and keep a clear head, stay motivated, and move forward in your personal life and career? When you have Emotional Intelligence, you have access to an internal guidance system, a GPS for your life's journey. Participants will leave with fundamental knowledge about emotions that set a context for a few easy to use tools for stress reduction, emotional self-care, communication, and decision making.
Mark your calendar for August 20 from 5pm to 7pm. Join your colleagues, meet our Chapter's Board of Directors and have some fun!
Don't miss this chance to:
Make connections
Win exciting prizes
You will also earn 1.5 PDU, so everyone's a winner.
This is a Members* only event. Seats are limited, so register now!
Don't forget to download your AGM virtual Zoom background and get ready to celebrate! Please download your favorite background HERE.
For an exciting preview of what to looking forward to at this awesome event, check out our promotional video!
---
The PMI-SFBAC President of the Board and new Board of Directors for 2020-21 look forward to meeting you.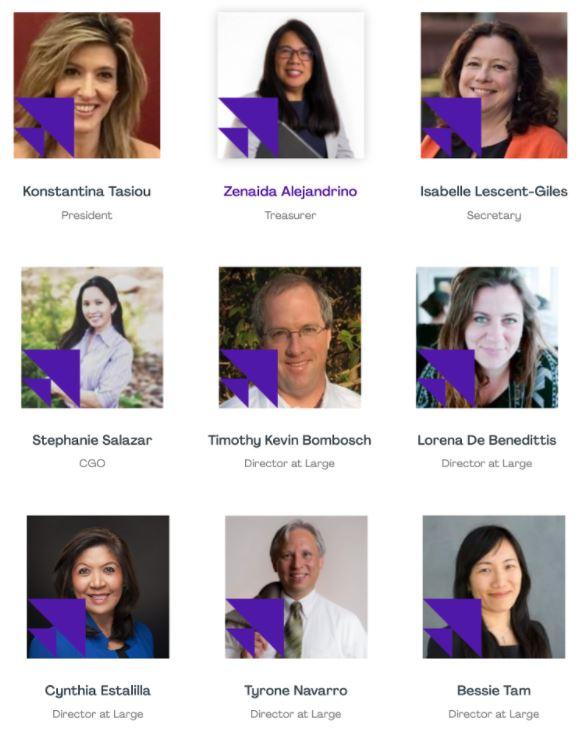 And special thanks to our Executive Team.
---
NextGen Leaders hosting this amazing event
It's a proud moment to see the NextGen leaders take charge and lead events at our chapter.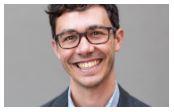 Paolo Cassinari, who is leading this event, is one of the volunteers who recently joined the chapter. He is originally from Italy, where he graduated in electronic engineering. After working for many years for a tech company in Milan, he decided to make a change and moved to San Francisco to start a new chapter of his life. Paolo is currently an MBA student at USF and an active member of his community. Paolo states "I was up to the challenge that this year posed, and I happily accepted to lead the Annual General Meeting 2020. Due to the current unpredictable situation, we all know that working with remote teams has become the new normal, and all the events and meetings are happening virtually. AGM will be online for the first time, and I am glad to contribute to make this experience meaningful to all the chapter's members. It has been a great learning experience, and that it would make my first AGM even more special."
Once again, here is the link to the RSVP. RSVP is mandatory for the event.
We look forward to seeing you at the event and don't forget to download your virtual Zoom background HERE :)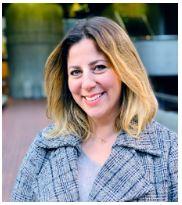 Lorena De Benedittis
Director at Large
PMI San Francisco Bay Area Chapter