<< Back
The NGL TeamJuly 10 2023 at 10:00AM
Event highlight - the NGL Let's Jam event
The Next Generation Leaders event at Golden Gate University was a highly anticipated gathering that brought together university students from various disciplines and backgrounds. Held with the aim of fostering innovation, collaboration, and leadership, the event served as the platform to launch the Let's Jam Challenge.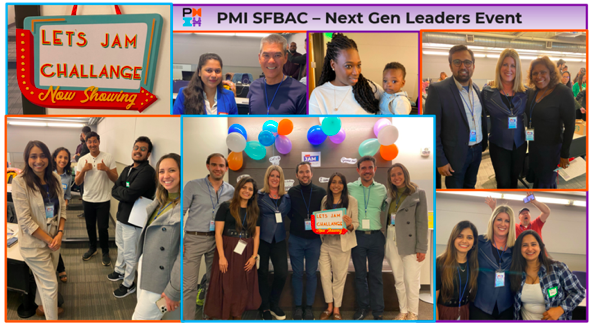 The Let's Jam Challenge is an exciting opportunity for university students to showcase their creativity and problem-solving skills. Participants were invited to form teams and tackle real-world challenges in areas such as data analytics, digital marketing, product development, and more. The challenge encouraged students to think outside the box, design innovative solutions, and make a positive impact. Throughout the event, students had the chance to network with seasoned program management professionals in the San Francisco Bay Area.  
The Next Generation Leaders event aimed to inspire and empower emerging professionals to become agents of change in their respective fields. By launching the Let's Jam Challenge, the event sought to ignite the entrepreneurial spirit within the participants, fostering a mindset of innovation, resilience, and collaboration. Ultimately, the event aimed to equip the next generation of leaders with the skills and mindset necessary to address the pressing challenges of our time and create a better future for all. 
Coming this July 22, the student teams will present their solutions to a panel of accomplished judges and gain experience in delivering dynamic pitch presentations. For more information visit https://pmisfbac.org/next-generation-leaders