<< Back to Calendar
San Francisco Roundtable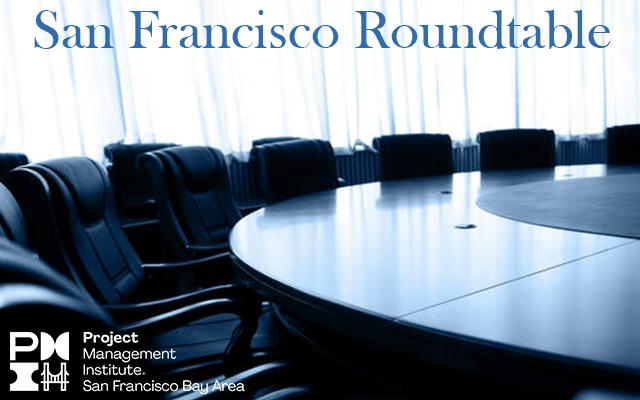 Event Title:

San Francisco Roundtable with Guest Speaker Larry Staley

Webinar Details:

To be distributed via email to attendees upon registration


Who Should Attend:

Anyone

PDUs for Event:

1.5

Event Description:

Roundtables are informal gatherings of 10 to 15 Project Managers or people interested in the field for discussing current topics in the profession, gathering suggestions from the other attendees on current project challenges, or receiving information on items of interest.These meetings also provide members an additional way to participate and gain benefits from their membership.

Roundtable meetings qualify for up to 1.5 Leadership PDUs under Category 3.Pre-registration is recommended for evidence of attendance. Please be advised that PMPs are required to provide evidence supporting their reported learning project. This may include a log of discussions with notes and dates.For this month's meeting, we invited PMP and CBAP practitioner Larry Staley, a hybrid IT project manager to speak on integrating sustainability into standard project management practices. Larry will describe in this presentation how sustainability has become a greater part of project management. As this is a very large topic, he will center on one subset namely the integration of sustainability with the standard project management practices. This will include a discussion on aligning the three pillars of sustainability in planning for the project, cultivating stakeholders, evaluating risk, and with each of the project processes. A case study will be included.
Speaker Details

 

Name of Speaker:

Larry Staley

Bio of Speaker:

Larry has been a hybrid IT project manager for many years, also using his business analytics skills in working in a variety of sectors including financial services, health care IT, and energy / utility and has worked for such firms as Kaiser Permanente, Visa Corporation, and PG&E. However, in the last couple of years he has transitioned to the area of sustainability including analytics, development and use of metrics, and computer modeling. This was as a result of a project he led with Sustainable San Mateo County (SSMC) to study the problems of flooding using three predictive models as he completed his work in earning a Certification in Data Analytics.Larry has both the PMP and Certified Business Analysis Professional (CBAP) credentials. He is active in both the San Francisco and Silicon Valley PMI Chapters. He has an MBA from Pepperdine University and a MS Degree in Cybernetic Systems from San Jose State. He earned his BA in Economics from Cal State Long Beach.

He and his wife live in Foster City.
It is no longer possible to register for this event