Sustainability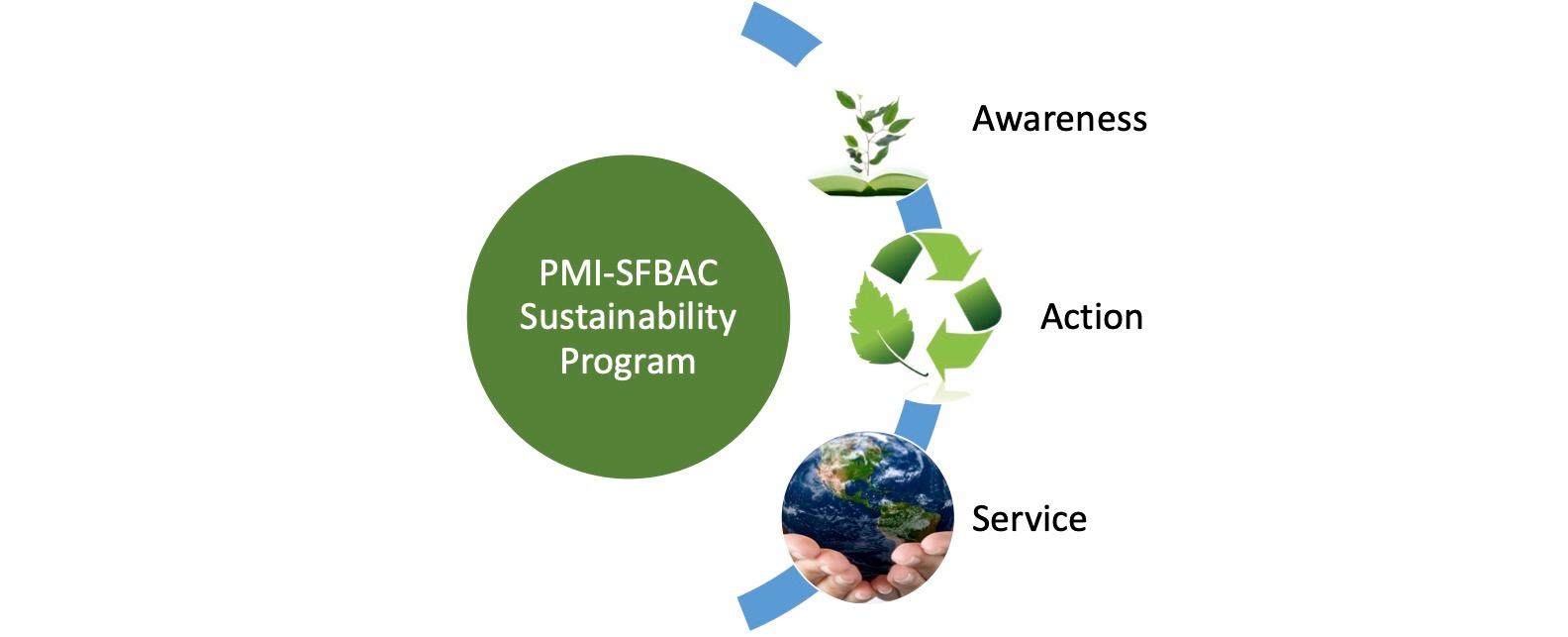 Overview
Our Sustainability Program offers opportunities to learn sustainable practices via environmental stewardship and topic discussions featuring sustainability experts. By enhancing PMP connection to the Earth, we will open our minds to the possibilities we can bring to our operational practices to limit negative consequences on the planet.
Mission
This program began as the Green Project Management Seminar Series in 2011 and was re-booted as the Sustainability Program in 2019. It is sponsored and chartered by the Project Management Institute San Francisco Bay Area Chapter (PMI-SFBAC). Our goals are as follows:
Furthering the science and art of project management by identifying, studying, and learning from projects that have any combination of (a) a sustainable goal as their primary deliverable; (b) incorporating sustainable practices into many or all aspects of project management.

Furthering public awareness of the multiple facets of sustainability, including but not limited to energy use, carbon, and other greenhouse gas footprint; waste stream; water; and environmental quality including indoors.

Increasing reputation and membership of Project Management Institute.
Initiatives
The PMI-SFBAC Sustainability group hosts a variety of speakers in the Bay Area who share their best practices and key takeaways from their experiences in the sustainability field. From community gardens to water resource management programs, all members can gain insight from the values of utilizing project management skills to programs in sustainability. 
Meet Kai Kallins who turned her deep passion for nature into a career in sustainability at Facebook.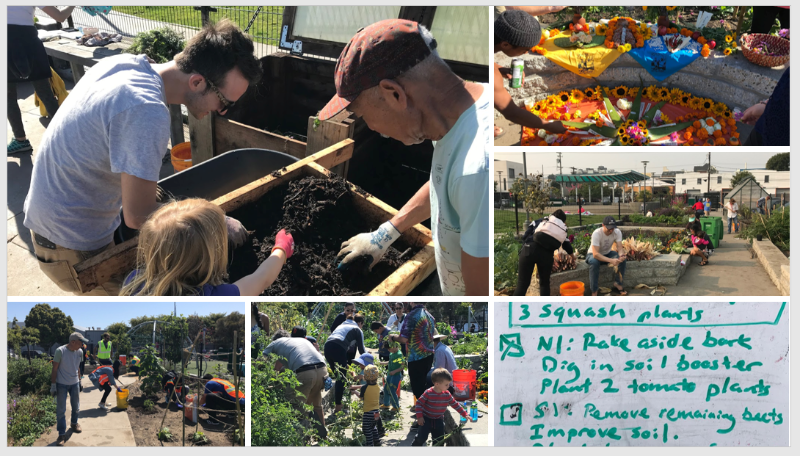 Above is Mei Ling Hui, Urban Agriculture and Community Gardens Program Manager at San Francisco Recreation & Park Departments, who designs community gardens for social cohesion.
Read more about Hui's garden here.
Sustainability Program Funding 
All event registration fees raised by the Sustainability Program are used towards sustainability initiatives or community service projects.
Green Team
Ina Acuña POC, PMI-SFBAC VP of Sustainability

Kim Stepney, Sustainability Manager
Seyi Ooshinowo, Sustainability Manager
Margaret Au, Sustainability Survey Manager
Michael Truman Cavanaugh, Sustainability Project Manager
Is there someone in your organization already working on sustainability initiatives? Please let us know at: sustainability@pmisfbac.org. We'd love to invite them to share their knowledge with us.
Let's connect our work to our world. We look forward to meeting you at the next event!
Upcoming Sustainability Events
Sustainable People Management Practices (A work/life balance check-in)
September 29th, 20215:15PM to 6:30PM
Cost:
$20.00Members
$25.00Non members
Read more