Our Trusted Partners
Welcome to the partnership between PMI® – San Francisco Bay Area Chapter and Golden Gate University (GGU). There is no doubt to the benefit of having a degree in higher learning. We all have to keep up in an ever changing world – there is always more to know, new ways to create and think. To help you get started toward meeting your educational goals, PMI® – San Francisco Bay Area Chapter members (in-good-standing for at least one year) can now take advantage of a 10% tuition reduction on all Golden Gate University programs and pay no application fee!Click here to take advantage of this exclusive deal.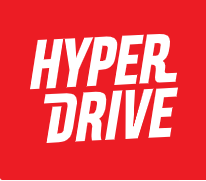 From Fortune 500 companies like PayPal, Visa, Chevron, Humana and Salesforce, to new start-ups, Hyperdrive's team of world-class consultants and trainers help guide and support enterprise Agile transformations of every scale.
Transform your Agile practice with Hyperdrive's five-star rated training opportunities, including public and private corporate training sessions. Whether you are just getting started with Agile development or learning how to apply Agile practices to an entire enterprise, their hands-on approach will help your organization reach its highest potential.
Expertise in Agile & Lean including: Agile coaching, Agile transformation, and Agile training
Scrum Alliance, Scaled Agile and ICAgile certified five-star rated courses
World-class instructors from Fortune 500 companies