HyperDrive Agile Certification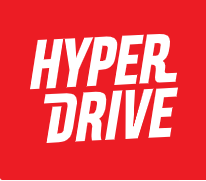 PMI/Hyperdrive Partnership - Interested in a class? Email info@HyperdriveAgile.com to receive exclusive PMI member discounts on registration.
Certified ScrumMaster® (CSM®) certification
The Certified ScrumMaster® certification is a highly interactive, two-day course designed to give you the foundations of understanding how and why Agile and Scrum works. This course gives you the ability to experience first-hand what it's like to be part of a Scrum team. Arrive prepared to face the challenges every ScrumMaster encounters and leave with knowledge of how to tackle those situations. You will learn the "what, why, and how" of Scrum, and will be equipped to return to your organization with the knowledge to immediately apply the Scrum framework to achieve success.
Certified Scrum Product Owner® (CSPO®)
The Certified Scrum Product Owner® certification is a two-day course that equips attendees with the knowledge to fulfill the role of Product Owner for a Scrum team. Class attendees will participate in numerous exercises where they will encounter real-world challenges faced by today's Product Owners, learn how to build a Product Backlog to deliver Product Vision, and learn techniques for responding to challenges. You'll leave this course with the knowledge to help your organization deliver higher ROI with higher quality.
Advanced Certified ScrumMaster (A-CSM℠)
In this two-day course, go beyond the basics and mechanics of Scrum and take the next step in your Agile journey. Hyperdrive Agile's Advanced Certified ScrumMaster (A-CSM) certification training is delivered by Scrum Alliance Certified Trainers (CSTs) who will explore Agile facilitation, interaction, coaching and how the ScrumMaster uses these skills to support the team, the Product Owner and the organization. 
Using real-world examples from attendees and coaches, this class applies a unique blend of proven Agile coaching techniques, applied improvisation and other experiential methods to improve your skills in mentoring, teaching and facilitating while remaining flexible and confident as a leader.
This course does not require an active CSM certification. However, attendees must have previously taken the CSM course as a prerequisite. In addition, the advanced certification will renew your other certification(s) for two more years past the course date.
Leading SAFe® (Scaled Agile Framework)
This two-day course teaches the Lean-Agile principles and practices of the Scaled Agile Framework® (SAFe®). You'll learn how to execute and release value through Agile Release Trains, how to build an Agile Portfolio, and how to lead a Lean-Agile transformation at enterprise scale. You will gain an understanding of the Lean-Agile mindset and how to apply the principles and practices of SAFe to support Agile teams, programs, program portfolio management, and to coordinate large Value Streams.
Attending the class prepares you to take the exam and become a certified SAFe® Agilist (SA).
ICAgile Agile Team Facilitator Course (ATF) - Agile Coaching
This two-day, live-online training focuses primarily on the mindset and role of an Agile Team Facilitator. You will learn group facilitation techniques, develop skills to foster collaboration and enable self-organizing teams and participate in engaging workshops. By the end of the course, you will establish a facilitator toolkit and gain experience facilitating specific Agile practices.
ICAgile Agile Coaching Course (ACC) - Agile Coaching
This three-day, live-online interactive learning experience focuses on the mindset, roles, and responsibilities of coaching Agile teams. Learn the basics of professional and Agile coaching/mentoring and explore new ways of working interactively with teams. Additionally, you will gain the skills needed to create a safe environment for meaningful collaboration and healthy conflict resolution within your organization.