HyperDrive Agile Certification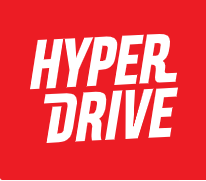 PMI/Hyperdrive Partnership - Interested in a class? Email info@HyperdriveAgile.com to receive exclusive PMI member discounts on registration.
Certified Scrum Master (CSM®):
Certified ScrumMaster® training (CSM®) is delivered by Scrum Alliance Certified Trainers (CSTs) who provide you with a deeper understanding of the three overarching areas of change in Scrum: Iterative Development, Self-Management, and the Visibility required for project success as a ScrumMaster. The course offers a comprehensive understanding of the conduct expected of a ScrumMaster (critical to carrying out the role), and of the Scrum framework.
Certified Scrum Product Owner (CSPO®):
This interactive, experiential course is suited for all levels of Scrum experience, and is designed specifically for those ready to master the Product Owner Role and manage the Product Backlog effectively. Topics include: Product Vision and Strategy, User Stories and User Story Maps, Product Planning/Forecasting and Creating Customer Focus.
Advanced Certified Scrum Master (A-CSM℠):
You're a Certified ScrumMaster® who's mastered basic Scrum Values, practices, and applications. The next step in your Agile journey is to earn your Advanced Certified ScrumMaster (A-CSM℠) certification.
A-CSM℠ training gives you a practical set of tools for guiding teams and teams of teams, feedback on your communication and facilitation skills, and techniques for mentoring and evolving your Agile teams. Attendees will practice a host of advanced personal and group facilitation exercises that will upgrade your leadership approach and take your team's performance to the next level.
Advanced Certified Scrum Product Owner (A-CSPO℠)
The Advanced Certified Scrum Product Owner (A-CSPO℠) online course dives deeper into your role as Product Owner. Learn advanced skills to manage your product launches, backlog, and team to the best outcomes for your company. The course explores Agile Facilitation and Agile Coaching and how the Product Owner can use these skills to support the team, the ScrumMaster, and the organization. This advanced certification offers interactive sessions with in-depth discussions, exercises, and real-world examples. You'll come away prepared to immediately implement new practices and principles in your work and grow your credibility as a product expert.
This course does not require an active CSPO certification, but attendees must have previously taken the CSPO course. Upon completing this course, you will earn your Advanced Certified Scrum Product Owner (A-CSPO®️) and renew any existing Scrum Alliance certifications.
Certified Scrum Professional®️-Product Owner (CSP®️-PO)
Hyperdrive's Certified Scrum Professional®️-Product Owner (CSP®️-PO) course picks up where our Advanced Certified Product Owner®️ (A-CSPO®️) left off and takes your Product Owner skills to the next level! This class dives deep into Product Strategy, from customer discovery and development to business models and competitive analysis, and explores how Product Owners help launch new teams, work with their stakeholders on planning and forecasting, and work with multiple teams on their backlogs.
Filled with real-world examples and attendees' experiences, you'll leave this class able to immediately implement very advanced yet practical tools and techniques at your workplace. Become a Certified Scrum Professional and challenge your teams to improve how Scrum and Agile principles are applied.
Certified Scrum Professional®️-ScrumMaster (CSP®️-SM)
Hyperdrive's Certified Scrum Professional®️-ScrumMaster (CSP®️-SM) picks up where Advanced Certified ScrumMaster®️ (A-CSM®️) left off and takes your Scrum Master skills to the next level. Participants will deep-dive into Lean Thinking, visual facilitation techniques, remote teams, and more as we examine the relationship of the Scrum Master to the product owner, the team, and the organization.
Filled with real-world examples and attendees' experiences, you'll leave this class able to immediately implement very advanced yet practical tools and techniques at your workplace. Become a Certified Scrum Professional and challenge your teams to improve how Scrum and Agile principles are applied.
This course explores the Lean-Agile mindset and why it's so effective in today's ever-changing marketplace. Understand what it means to lead a Lean-Agile Transformation as a Certified SAFe® Agilist (SA), including how to strategically manage and guide the adoption, success, and ongoing improvement of Lean-Agile culture in an enterprise, using the SAFe® framework.
This course is suited for all experience levels, but Scrum experience is encouraged.
Agile Team Facilitator (ICP-ATF):
In this two-day, live-online training you'll learn group facilitation techniques, develop the skills to foster collaboration, and gain experience enabling self-organizing teams.
To be an effective Agile Coach or professional leader is to continuously learn, grow and adapt your skills to effectively guide individuals, teams and organizations to achieve business success. This course focuses primarily on the mindset and role of an Agile Team Facilitator, and through immersive discussions and hands-on exercises, you'll master advanced Agile capabilities like leadership, coaching, change management and facilitation. Invest in your career and make impactful changes in your organization's culture with this leadership-readiness course.
Agile Coaching Course (ICP-ACC):
This three-day, live-online interactive learning experience focuses on the mindset, roles, and responsibilities of coaching Agile teams. Attendees will gain the skills needed to create a safe environment for meaningful collaboration and healthy conflict resolution within their organization. In addition to these critical skills, attendees will build on the skills learned in the Agile Team Facilitator course by diving deeper into professional Agile coaching and mentoring techniques, and exploring new ways of working interactively with teams.
The course is highly interactive with immersive discussions and hands-on exercises. Learn how to make lasting impacts on your organization's culture, mindset, and behaviors, and elevate your professional skill set. 
Lean Portfolio Management (ICP-LPM)
The Lean Portfolio Management (LPM) course is about more than Portfolio Management. It's like getting a mini-MBA in Project Strategy and Operating Models. Upon completing the course, you'll understand how to apply LPM principles to business agility and create flow in your organization. The course includes tools and training materials you can use with your team to manage work-in-process and facilitate learning. LPM gives leaders like you the tools needed to align strategy to execution and team capacity to demand, as well as to prioritize company investments to win.
Enterprise Coaching for Agility Bootcamp (ICP-ENT & ICP-CAT)
The Enterprise Coaching for Agility track includes two interactive courses – Agility in the Enterprise and Coaching Agile Transitions, giving you ICP-ENT and ICP-CAT certifications in just eight 3-hour sessions. This advanced certification track includes the foundational tools and knowledge Agile leaders need to lead organizational design and scale enterprise agility with common agile frameworks.
You'll learn change management processes and strategies, how to deal with impediments, and how to engage all departments within an organization in the agile transformation process. These experienced-based courses are for individuals and companies who are leading agile transformations and want to ensure successful, long-term change through coaching in real-world examples.
Business Agility Foundations (ICP-BAF)
The Business Agility Foundations - Enterprise Edition (ICP-BAF) course from Hyperdrive is designed to give attendees the skills and the practical tools to formulate an action plan for agility in an enterprise setting.
More than just "doing Agile," this advanced course teaches techniques for adaptable leadership, evolving with new market trends and tools, and truly living Agile values. With this certification, attendees will be prepared to use a variety of frameworks, tools, and techniques to jumpstart transformation at the individual and organizational level, with a focus on implementation, scaling and sustaining Business Agility.
The Certified OKR Coach course is designed to equip individuals with the skills to coach organizations and teams in creating and implementing effective OKRs. Attendees will learn effective goal setting, how to track metrics and create alignment, coaching techniques to motivate their teams, and an in-depth breakdown of the 5-step OKR cycle.
Additionally, the course covers organizational change management and how to operationalize OKRs. By the end of the 2-day training, attendees will be able to guide organizations toward greater alignment, performance, and success, as well as plan and implement effective OKRs to manage organizational change.
Certified OKR Champion Course:
The single-day Certified OKR Champion course is designed to empower business leaders, managers and HR professionals with the knowledge and skills they need to become effective champions of the OKR framework within their organization. This training covers fundamentals of OKRs, including effective goal setting, creating alignment, communication techniques, and leading by example. Attendees will learn how to create an effective business case for adopting OKRs, communicating the value of OKRs to stakeholders, and how to align OKRs with business objectives. After completing the course, they will be ready to facilitate OKR goal-setting sessions and provide ongoing support and guidance to both teams and individuals.
Introduction to Value Stream Mapping & Management
This eight-hour, live-online interactive course is focused on increasing the flow of business value from initial customer request to final customer delivery. How can your organization unlock insights into your process, identify and eliminate bottlenecks, and speed time-to-market for users? This course demystifies the value chain by visualizing the entire end-to-end process at the organization level, giving attendees a clearer view than is possible when embedded at the team level.
Attendees will learn practical, applicable steps for identifying and improving both operational and development value streams. You will learn how to manage the value stream in an ongoing way through collecting the right metrics, learning how to deal with wasteful processes, and mapping the future state of the organization. Leaders in fields such as Product Management, Program and Portfolio Management, and Agile Coaching can learn how to spearhead rapid, sustainable change to become valuable business leaders.
Product Management Foundations for Agile
Hyperdrive's Product Management Foundations for Agile course will teach everyone involved in the lifecycle of a product release how to bring world-class products to market in an effective, agile way. Instructor and MIT graduate Daniel Walsh will show you techniques to develop a product vision, product metrics to measure progress, and a better understanding of customers' behaviors and needs. You'll explore the main characteristics of innovators, early adopters, early majority, late majority, and laggards. Learn to reduce risk dramatically, improve value co-creation, and get winning products to market faster.
Team of Teams: Intro to Scaling Workshop:
This single-day workshop builds on the fundamental Agile skills of team leaders and shows them how to scale their abilities to manage two or more teams. Designed for SAFe Agilists, Agile Coaches, ScrumMasters, Scrum Product Owners, and those leaders in swiftly-growing organizations, the course teaches the fundamentals of team and value stream design, giving you the tools to begin successful large-scale, Agile program development. Grappling with complexity in product and people management will be easier after this training!
Together with instructor Tom Perry, you'll unpack how to design and build effective agile work groups at scale, and leave with a greater understanding of how to build high-performing "team of teams". The course is practical and hands-on, so you'll be able to put these principles into practice immediately.
Learn how to recognize the team types that are essential to the design of healthy value streams, recognize the different types of system boundaries, and enhance your understanding of key organizational design principles in this course with a large-scale focus and small-scale time commitment.
User Story Workshop:
This four-hour, live-online interactive course is a deep-dive on writing effective user stories that set product teams up for success in creating requirements and features. Attendees will learn how user stories help to co-create a meaningful vision for the products they build, the importance of identifying and describing user roles, and how to define and discuss user stories and their lifecycle. In addition to practice creating, evaluating, and refining user stories, attendees will write acceptance criteria and tests for user stories, identify and correct common mistakes, and prioritize user stories in a story map
Attendees leave with a shared understanding of how user stories differ from requirements, and how to best use them to plan and deliver increments of work.