<< Back to Calendar
San Francisco Job Search Roundtable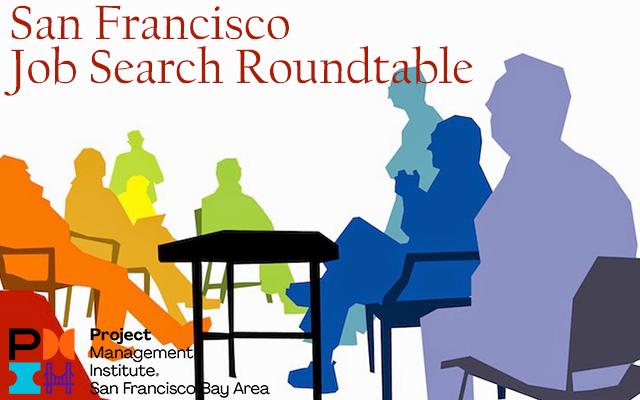 Event Title:

San Francisco Job Search Roundtable with Guest Speaker Heather Van Cura

Webinar Details:

To be distributed via email to attendees upon registration


Who Should Attend?

Anyone

PDUs for Event:

1.5

Event Description:

Roundtables are informal gatherings of 10 to 15 Project Managers or people interested in the field for discussing current topics in the profession, gathering suggestions from the other attendees on current project challenges, or receiving information on items of interest.These meetings also provide members an additional way to participate and gain benefits from their membership.Roundtable meetings qualify for up to 1.5 Leadership PDUs under Category 3.
Pre-registration is recommended for evidence of attendance. Please be advised that PMPs are required to provide evidence supporting their reported learning project. This may include a log of discussions with notes and dates.For this month's meeting, we invited International Speaker and Oracle Group, Director Heather Van Cura, to share her Top 10 Tips for Virtual Interviews. Drawing from her vast public speaking experience and rich history of leadership in tech, Heather will detail key ways to present yourself virtually in interviews, meetings, and presentations to establish an authentic, unforgettable presence.

Top 10 Virtual Interview Tips
The Bureau of Labor Statistics tracks how many jobs people hold in a lifetime- their best data found that on average, people hold 11.7 jobs between age 18 and 48. The typical employer will interview 6-10 candidates for a job, and candidates will go through at least 2-3 rounds of interviews before receiving an offer.If you are looking for a new position in 2020, you will most likely be doing so in a virtual format, with at least part of the process happening via a virtual interview experience. Your virtual presence will have a direct impact on your probability of advancing in the interview process and ultimately, receiving a job offer. As an international keynote and technical speaker for the past twenty years, I have had the unique opportunity to develop and advance my virtual presentation skills. How you present yourself during the interview process, can be improved through practicing many of the tips I have honed over the past two decades.

In this session you will learn my top ten tips for bringing your best self to virtual interviews, meetings and presentations.
 
 
Speaker Details:
 
Name of Speaker:

Heather Van Cura

Bio of Speaker:

Heather VanCura is a Group Director at Oracle in the Standards Strategy & Architecture team. She is also Chairperson of the Java Community Process (JCP) program, an International speaker, and an organizer of developer hack days around the world. She regularly leads coding workshops that extend into local communities to engage young girls, and delivers keynote presentations around the world, including her signature series: How to Ally for Diversity & Women in Tech.




Heather has worked with developers and technology executives for the past twenty years at Oracle, Sun Microsystems and SCO Unix. She is passionate about growing Java technology and community building dynamics, diversity, women in technology, STEM education, travel, fitness, and wearable technology.
It is no longer possible to register for this event