<< Back to Calendar
PMP and CAPM Exam Preparation Class (Virtual)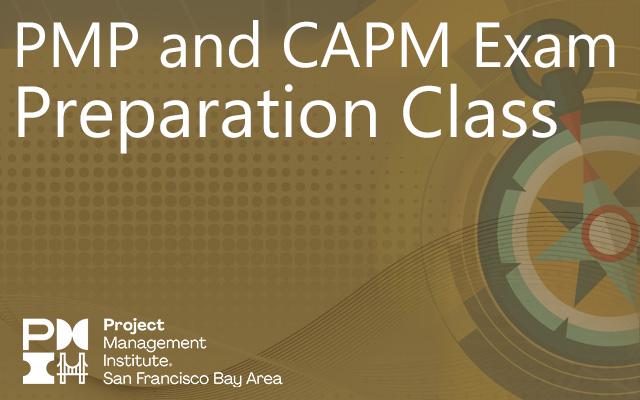 Event Date:

(August 22, 29 September 5,12 ,19,26) 

Event Prerequisites:

NA

Event Structure:

8:00 AM -12:00 PM Saturdays

Who Should Attend:

Project managers who want to strengthen their project LEADERSHIP. Experienced project leaders who want to refresh their inspiration and commitment to leading people and teams.

PDUs for Event:

35

Event Description:

Pass the PMP or CAPM this year with a 6-Day Virtual Boot Camp at a value price.  Get a professional quality class at a PMI-SFBAC chapter price. This is the best deal in town!  Sign up while we still have spaces available!!!

This 35-contact hour course is designed to prepare candidates to sit for, and pass, the PMP or CAPM certification exam.  Or, if you are already a PMP and need PDUs toward your PMP Continuing Certification Requirements, this is the class for you.  This is NOT an introduction to Project Management. 

Our instructors, each of whom hold the PMP designation, effectively guide participants through the A Guide to the Project Management Body of Knowledge (PMBOK® Guide). This 6-day Exam Prep Class reviews PMI's PMBOK® Guide 6th Edition in detail. It is intended to familiarize participants with the PMBOK® model; it is not intended to be an introduction to project management.  Rather, the goal is to prepare students to pass the PMP or CAPM certification exam. This workshop is a service provided by the PMI-San Francisco Bay Area chapter to benefit prospective PMP or CAPM holders

Course Materials:

PMP Master Prep eBook

12-step PMP study ePlanner

EVM Made Easy eBook

Access to instructors via email (during and after class)

Lifetime Access to:

1403 question PMP simulator

Online speed study tools

PM Success Masterclass eCourse (complete PMP eCourse)

Recordings of all classes

How does this event benefit PMI members?

At the conclusion of this class students will have familiarity with all the information required to successfully study for and pass the PMP or CAPM Exam.  In addition, students will have gained a level of confidence in completing the Application and possible Audit processes. The price point is very competitive compared to what is offered commercially, which makes it a great value for members who have to pay out of pocket.

Important information:

SAVE $250 ON YOUR REGISTRATION (Members of PMI and the PMI-SF Bay Area chapter get a $250 discount on their registration)

This is highly recommended!!!! Join PMI Global ($129) and the local San Francisco Bay Area chapter ($30) and not only will you recoup this cost when registering for the course, but you will also save an additional $150 on your PMP Exam! Also, you can download a PDF of the (PMBOK® Guide) and begin reading prior to the course, which is highly recommended. Finally, you'll receive discounted rates on all chapter events! You can't lose! Join PMI and the San Francisco Bay Area Chapter today at http://www.pmi.org.

NOTE on Joining the SF Bay Area Chapter: Because of technical and procedural limitations you will not be able to register for the PMP®/CAPM Prep Course at the member rate on the same day that you join the PMI SF Bay Area Chapter. The reason for this is that joining a local PMI chapter is a function managed by PMI through their website. After joining the PMI SF Bay Area Chapter on the PMI website, it will take anywhere from one to three business days for PMI to process your new chapter membership. The PMI SF Bay Area Chapter database is automatically updated during a nightly download only after PMI has completed the processing of your new chapter membership. Please remember to provide adequate time to allow your chapter membership to process before you register for the PMP®/CAPM Prep Course through the website.

There will be no adjustment to the fee charged for the PMP®/CAPM Prep Course if you become a PMI SF Bay Area Chapter member after you register for the PMP®/CAPM Prep Course.

FOOD SERVICE:  Food will not be provided during this class. 

COURSE CREDIT:  Students who satisfy course completion requirements receive a "Certificate of Completion," attesting to the fact that they have completed 35 hours of project management training. This satisfies the PMI training requirement of 35 hours needed to sit for the PMP.  To obtain a certificate of completion for this course, students must attend all 6 days of training and participate in class activities.

DISCLAIMER:  You are not required to take this Exam Prep Course before the exam. The course prepares individuals to take the PMP or CAPM exam, but neither PMI® nor the PMI® San Francisco Bay Area Chapter guarantee or imply that completion of the course will ensure that a participant will pass the PMP® or CAPM examination.  Please read the eligibility here
About the Speaker:
Speaker Details:

Each session is taught by a PMP® Certified Instructor from PM Master Prep using state of the art instructional materials created by Scott Payne from PM Master Prep and is intended to be highly interactive.

Each Instructor has years of practical project management experience and can help you to understand the application of the concepts and provide valuable tips and tricks for studying for the exam.
Cancellation and No-Show Policy
If you have made a reservation and find that you will be unable to attend, please send an email to vpprofdev@pmisfbac.org and CFO@pmisfbacc.org to cancel your ticket as early as possible. All cancellations are subject to a minimum $200 fee if done at least 10 days before the event. Cancellations after the event starts are subject to full charge to ensure the Chapter does not incur excessive expenses. All refunds will be issued after two credit card-billing cycles.
Register to this event