<< Back to Calendar
A Collaborative Approach to Sustainability
Strategic Business Management skills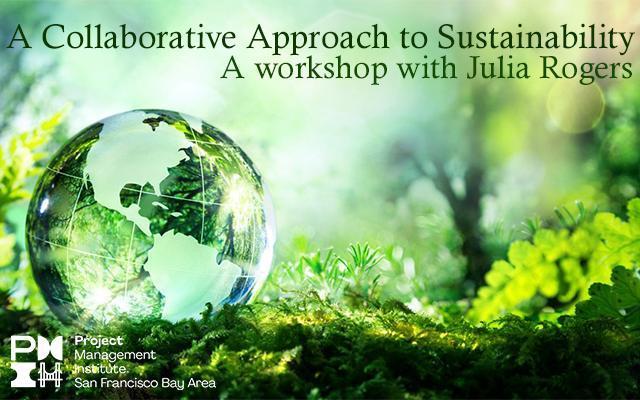 Description:

How can we use a collaborative leadership style to create sustainable solutions for the built environment?

Using the model of the carbon footprint map and goals set at Facebook, we'll talk through obstacles that face every kind of team – such as building stakeholder "consent," competing priorities in budgets, and remote work meetings.

The registration fee is a donation we are collecting for community service project materials. If you have been impacted financially by COVID-19, please reach out to sustainabilitydirector@pmisfbac.org for a fee waiver.

Who should attend:

Those interested in sustainable practices and goals

Event Structure

5:15 PM – 5:30 PM Zoom room opens to check connections and light networking
5:30 PM – 5:35 PM Welcome
5:35 PM – 6:30 PM Featured Speaker


PDU's:

1 PDU: 0.5 Strategic; 0.5 Technical
About the Speaker:

Julia Rogers

As the Global Sustainability Leader for Workplaces at Facebook, Julia has helped set ambitious internal and external goals relating to Facebook's business, products, and environmental impact. With her background in design engineering and planning, she works collaboratively to ensure that each team at Facebook – including culinary, facilities, and new projects – is working towards an ambitious goal to alleviate the pressure we put on the environment in which Facebook operates.

Before arriving at Facebook, Julia had a decade of experience in building and campus design engineering and sustainability planning. She has focused on impact and driving sustaining solutions that are both economically and environmentally sustainable. She has authored several papers, including a collaboration with Berkeley National Labs, and established one of the world's first ISO 50001 projects at Massachusetts Institute of Technology (MIT).

Her work in the environmental field now extends into global operations at Facebook, where she leads the Operational Planning team for global workplaces.
Cancellation and No-Show Policy:
If you have made a reservation and find that you will be unable to attend, please send an email to sustainabilitydirector@pmisfbac.org to cancel your ticket as early as possible. All cancellations are subject to a minimum

$15.00 fee

if done at least 3 days before the event. Cancellations after the event starts are subject to full charge to ensure the Chapter does not incur excessive expenses. You may also offer your seat to another student.
It is no longer possible to register for this event