<< Back to Calendar
San Francisco Job Search Roundtable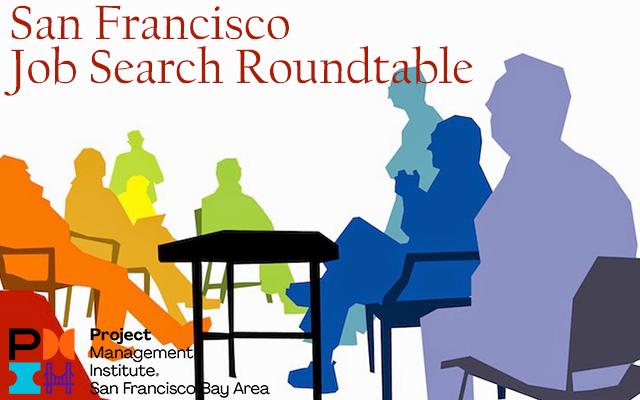 Event Title:

San Francisco Job Search Roundtable with Guest Speaker

Julie Chase

Webinar Details:

To be distributed via email to attendees upon registration


Who Should Attend?

Anyone

PDUs for Event:

1.5

Event Description:

Roundtables are informal gatherings of 10 to 15 Project Managers or people interested in the field for discussing current topics in the profession, gathering suggestions from the other attendees on current project challenges, or receiving information on items of interest.

These meetings also provide members an additional way to participate and gain benefits from their membership.

Roundtable meetings qualify for up to 1.5 Leadership PDUs under Category 3.

Pre-registration is recommended for evidence of attendance. Please be advised that PMPs are required to provide evidence supporting their reported learning project. This may include a log of discussions with notes and dates.

For this month's meeting we invited Co-Founder and Head Job Coach of Dream Job Catcher, Julie Chase to speak on building an intentional career. Using her extensive background in tech marketing and leading high performing teams at Fortune 500 companies, Julie has gained invaluable insight and knowledge into building a career suited to individual goals, strengths, experience and interest. 

Building an intentional career with meaningful and fulfilling roles

Many of us have had an organic career — we take jobs that are presented to us by recruiters, managers and colleagues. We accept them because we're flattered, ready for a change or afraid we'll miss out on an opportunity of a lifetime. Sometimes they turn out to be fantastic jobs; other times they are lackluster at best. A series of the latter kind can lead to a mid-career crisis — we question what we're doing and how we got here. 

Thankfully, there's a better way: an intentional career. It's one where you take control and create opportunities that are aligned to your goals, experience, strengths and interests. It leads to a series of dream jobs — ones that you love and thrive in. 

In this webinar, I'll cover how to lay the foundation for an intentional career and successful job search, including: 

Establishing a growth mindset 

Creating your new story and intentional goals

Building a target company and role list

Creating 360° alignment 

Strategically networking to get the interviews you want 

I'll also share best practices from hundreds of clients who have successfully landed their dream job.
 
 
Speaker Details:
 
Name of Speaker:

Julie Chase

Bio of Speaker:

Julie Chase is the co-founder and head job coach of Dream Job Catcher. They help high caliber leaders define their next strategic career move and land jobs you'll love and thrive in. 

She has an extensive background in B2B tech marketing for over 20 years — leading high performing teams at Fortune 500 companies, high growth businesses and startups. 

While Julie loved marketing, her true passion was in building, leading and managing high performing teams. She found her joy in helping others define and achieve their career goals. So she took a big leap of faith, left the tech world and created Dream Job Catcher. 

Julie  helps leaders build on their successful career by defining and achieving their next career goal — ensuring alignment between goals, experience, strengths and passions. She helps instill a growth mindset, gain confidence and inspire action.
It is no longer possible to register for this event