<< Back to Calendar
International Project Management Day 2021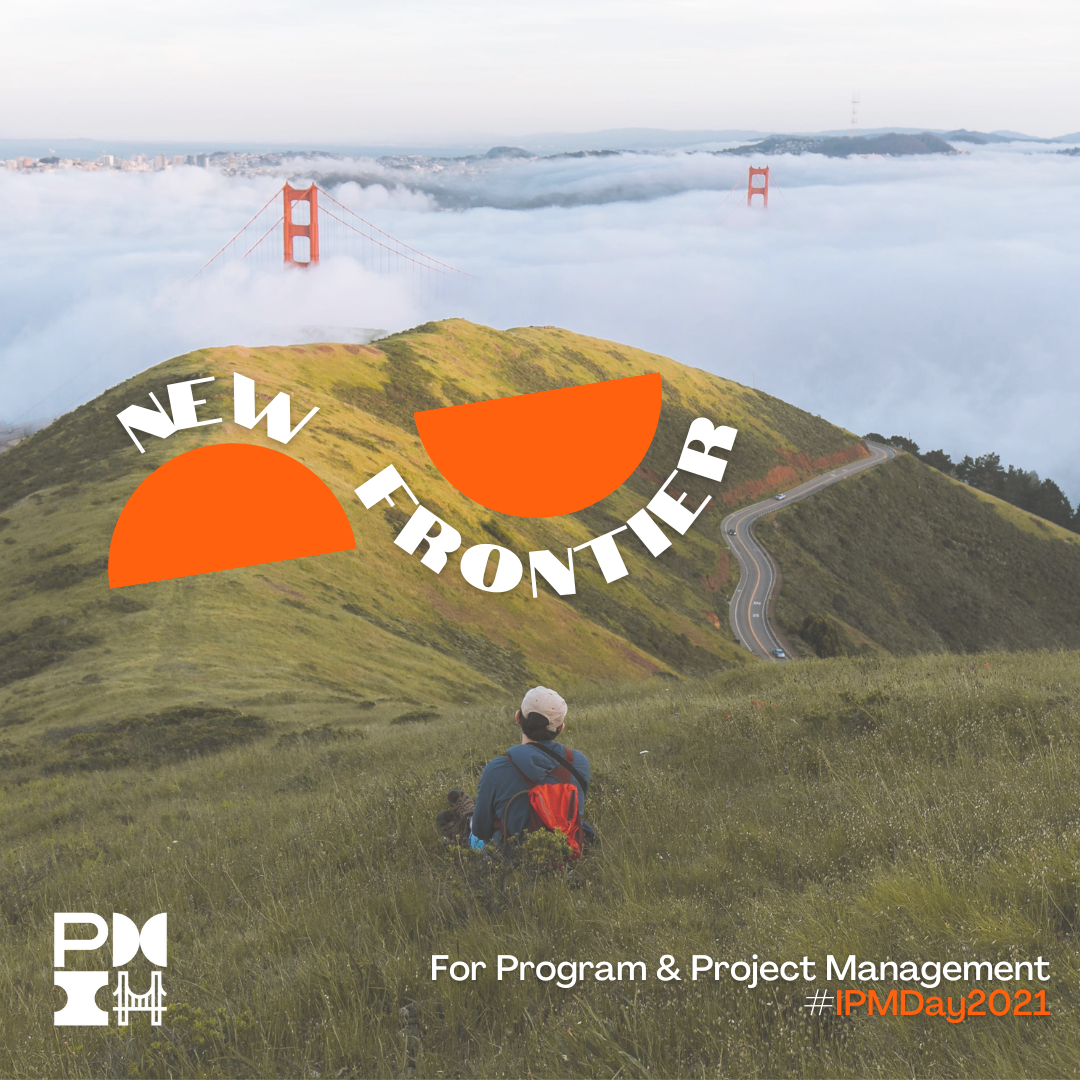 Event Description:

Please join us for the International Project Management Day 2021 on November 13, 2021, Online Event!

Our annual forum brings together project/program professionals, functional managers, and consultants in different industries along with our Chapter's Leadership and Board of Directors.

Don't miss this chance to

Make connections
Learn about the New Frontier in Program and Project Management
Build new skills

You will also earn 5 PDUs

This event is open to Members, Non-Members, and Students. Seats are limited, Register Now!

Webinar Details:

Webinar details will be provided after registration.

PDUs:

Leadership - 5 PDUs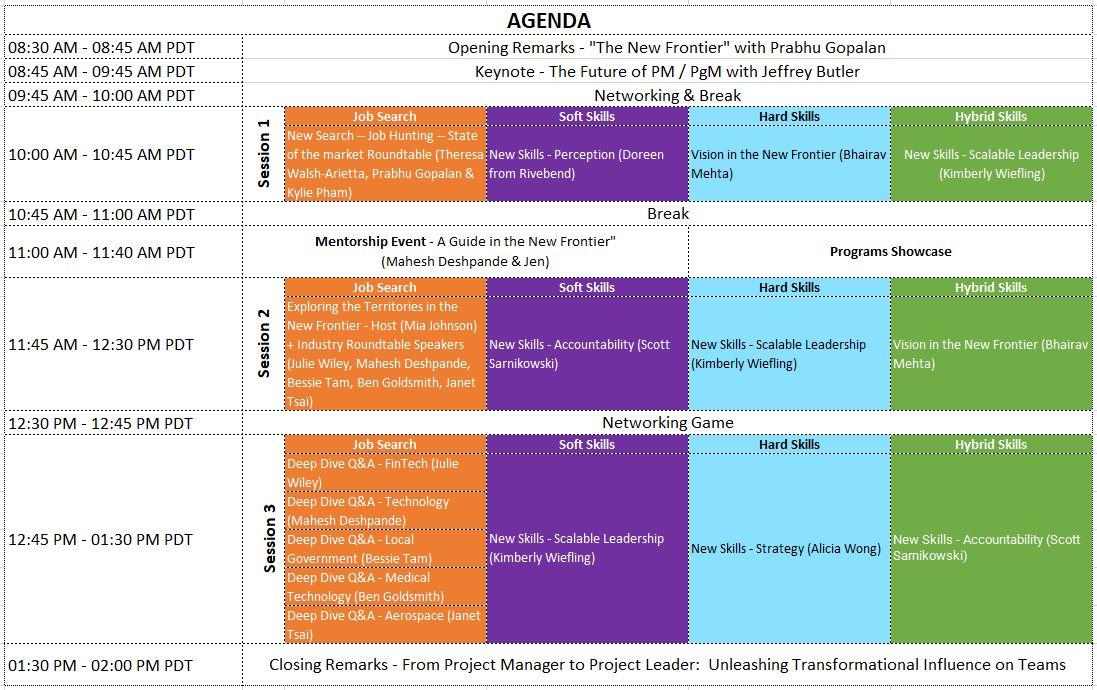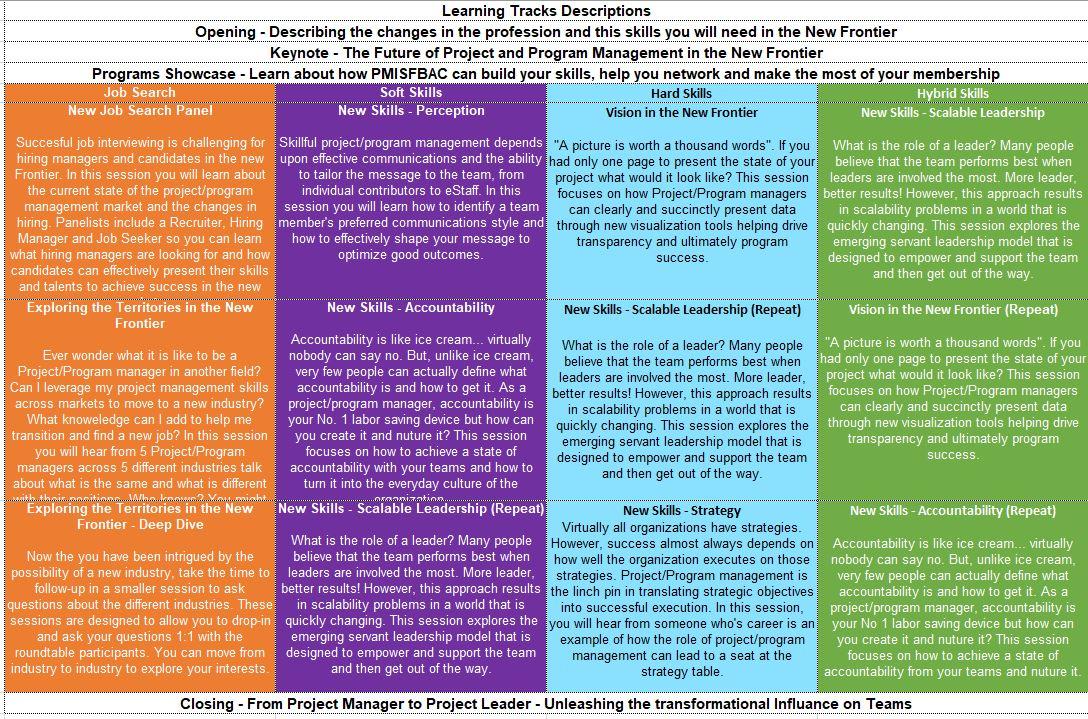 Speakers

Prabhu Gopalan - Opening Remarks & Job Search State of the Market

Prabhu Gopalan is currently working as a Head of TPM Org at Facebook and possesses over 15 years of leadership experience at various leading companies. Prabhu also serves Bay Area Project Management community as CEO of the PMI SFBAC Chapter.  Prabhu is both PMP and ACP certified and has been a member since 2005.

 

Jeff Butler - Keynote

Jeff Butler is an author and workplace strategist who explores human behavior within the working world. His experience spans over 40 industries in 4 continents on how different cultures and employees interact with each other. He studies common threads of behavior in industries such as IT professionals, underground utility workers, police officers to clothing retail chains. In addition, companies like Google, Amazon, John Deere, and Coldwell Banker. As a researcher and practitioner, he also runs a consulting company and a tech company, TrinityFix where he is able to test his ideas in different workplace environments. His ideas have made it to TEDx twice, appeared in dozens of media outlets including two books on human behavior:- The Authentic Workplace and The Key To The New You. Currently, he lives in Dallas, Texas as an out-of-place Californian.

Theresa Walsh Arietta - New Job Search

Over 28 years in professional services with active CPA license, working for Robert Half in senior field management roles, national accounts, sales leadership, business consulting, and consulting services for S&P 500 and Big 4 organizations. For the last 20+ years, I have worked for Robert Half International (RHI), a global leader in professional services, specializing in accounting, finance and information technology.

 

Kylie Pham - New Job Search State of the Market

 

 

Bhairav Mehta - Vision in the New Frontier

Principal Data Scientist Manager and Technical Program Manager with 18 years experience in Analytics, Data Science, AI/ML, Big-Data and Program/Product management at Fortune 10 companies (Microsoft, Apple, Qualcomm, Ford) and startups (MIT Startup) in various industry verticals. Bhairav manages team of senior data scientists at Microsoft Azure Edge and Security team. Bhairav leads projects into AI Security, IoT Edge Computing, Operating Systems and Security. 

I've managed a team of direct reports and consistently manage cross-functional teams. I believe in the importance of mentorship and find fulfillment in helping others reach their potential.

Those who know me describe me as: problem solver, authentic, inquisitive, team player, strategic and energetic. 

Extensive education with 5 masters degrees in Engineering (Rochester), Statistics (Cornell), Computer Science (GeorgiaTech) and MBA (Cornell).

 

Doreen Linneman - New Skills (Perception)

Founder & CEO, The Riverbend Group, LLC | TheRiverbendGroup.com 

Founder & CEO, Prepare To Roar, LLC | PrepareToRoar.com 

Founder & CEO, Doreen Linneman, LLC |DoreenLinneman.com

Doreen is passionately dedicated, both professionally and personally, to ignite people to courageously find and live their best life. 

Doreen is the founder and leader of The Riverbend Group, LLC®, an international people and organizational development company focused on management consulting, professional development, and teambuilding. Since 2002, Riverbend has applied their proprietary action-based learning® methodology across industries and functions, including specialties in healthcare, sports, and technology. In 2012, Doreen created a new division of Riverbend called Prepare To Roar®, an adventure-based learning® company. It takes leadership and professional development out of the "boardroom" and into nature – to exotic locations such as Africa and Belize. Also in 2012, Doreen opened Riverbend's first International branch office, located in Johannesburg serving clients in South Africa and East Africa. Riverbend's European and Asia-Pacific clients are served out of both the USA and the South Africa offices. In 2018, Doreen spun out her Ignite programming, goal setting retreats, and keynote offerings into its own brand to help further differentiate service offerings to customers. 

While leading Riverbend, Doreen co-founded three other companies. She was the co-founder and CEO of iShake, LLC, an info-tainment company that developed software applications for the iPhone and the web. Both 12th Night Mobile, a mobile consulting firm and Leadership Game Changer, in partnership with IMG round out her start-up portfolio. Pre-entrepreneur life, Doreen held leadership positions in consulting, marketing, sales, and operations at such companies as Johnson & Johnson, SmithKline Beecham, and SYNAVANT. Doreen holds a Master of Business Administration (MBA) from Emory University's Goizueta Business School and a Bachelor of Arts with pre-Med and Chemistry concentrations from Vanderbilt University. She is a Master Trainer in LIFO Behavior and Communication Styles, a certified Mental Toughness facilitator and trainer, and has completed the Navy SEALFIT Leadership Academy. She is an alumnus of Atlanta's "40 Under 40" and is an international keynote speaker at sales meetings, product launches, universities, and conferences. 

Ben Goldsmith - Exploring New Territories Panelist & Deep Dive in Medical Technology Sector

Ben Goldsmith has been providing project and program management to Silicon Valley companies for over 15 years.  He has led cross-functional program teams delivering products like large capital equipment for the semiconductor industry, software solutions for the telecom and IT industries, and regulated medical devices at companies ranging from 80 to 20000 employees. Ben earned a degree in Materials Science & Engineering from Northwestern University, an MBA from Carnegie-Mellon University, and completed his PMP certification in 2009.

Bessie Tam - Exploring New Territories Panelist & Deep Dive in Government Sector

For 18-years, Ms. Tam has worked as a project manager and completed over $311M and 39 infrastructure projects with the San Francisco Water Power Sewer (services of the San Francisco Public Utilities Commission) or SFPUC. As the project manager, she puts together design teams, obtaining staff from different city departments as well as private consultants, and together, they plan and design civil and mechanical engineering projects to support water and wastewater services to San Francisco and to SFPUC's ratepayers.  In addition to managing the project teams, Ms. Tam navigates various approval processes to obtain right-of-way agreements, permits and environmental approvals necessary to construct the projects.  Currently, she oversees three project managers, and together they will implement over $150M of sewer improvement projects for the SFPUC.

Prior to becoming a project manager, Ms. Tam worked as a civil engineer with the SFPUC, the San Francisco International Airport, and Dames & Moore Consulting (an engineering consulting firm that is now part of AECOM).  Ms. Tam earned her Bachelor of Science in Civil and Environmental Engineering from the University of California at Davis.  In addition to being a PMP, she is a Professional Civil Engineer (P.E.) in the State of California and is an Accredited Professional with the Leadership in Energy and Environmental Design (LEED AP).

Ms. Tam serves as a Director at Large for the Board of the Project Management Institute, San Francisco Bay Area Chapter.  When she isn't working with PMI or on sewer projects, you would find her reading, hiking or just spending time with her husband and dog (preferably at a beer brewery with food).

 

Kimberly Wiefling - New Skills (Scalable Leadership)

Kimberly Wiefling is the founder of Wiefling Consulting, a Silicon Valley-based global consultancy. A physicist by education, she recognized long ago the crucial role of human skills – what her engineering friends sometimes call "the touchy feely crap". Kimberly enables managers to become leaders and groups of people to become a true team, who can achieve TOGETHER what would be impossible to achieve alone. She has helped companies from startups to the Global 1000 to fix problems that have been proven to damage or destroy organizations.

Kimberly has worked with people from over 50 different countries. Her book, Scrappy Project Management, has gotten her invited to speak to audiences globally. She works globally with valued colleagues at Silicon Valley Alliances. 

NEVER BORING! Her keynotes and workSHOCKs enable people to make positive changes to overcome the predictable & avoidable leadership, team & organizational culture issues that damage or destroy organizations.

 

Julie Wiley - Exploring New Territories Panelist & Deep Dive in Finance Technology

Julie Wiley is an experienced PMO & Business Operations leader, who has worked across various industries from non-profits, hardware manufacturing, to retail and fin-tech. Serving in many different roles, she has lead organizations and teams focusing on driving business outcomes across Program & Project Management, Portfolio Management, Business Operations and Strategic Planning.

Mahesh Deshpande - Exploring New Territories Panelist & Deep Dive in Technology

Mahesh Deshpande is a Principal Consultant @Enquero and has over 15 years of PM Consulting experience in leading large-scale cross-functional transformation initiatives in high-tech, pharmaceutical and bio-tech companies, across geographies. 

A high impact leader with a great blend of strategic thinking and operational excellence, Mahesh, has led complex and business-critical programs in Data & Analytics, Sales Operations, Tech Implementation, and Customer Success. With a data driven mindset and an assertive problem-solving approach, Mahesh is known for building lasting client relationships and creating a culture of accountability. 

Mahesh has an MBA in International Business from Thunderbird School of Global Management and is winner of the Pi Sigma Alpha award. He is PMP certified and leads the Mentorship Program @ PMISFBAC

 

Scott Sarnikowski - New Skills (Accountability)

Scott's diverse career spans development engineering, product management, and marketing, to general management, strategic planning, and program management for industry-leading technology companies such as Apple, Cisco, Juniper Networks, Facebook, and VC-funded start-ups.  Scott believes that execution is a company's most strategic asset.  His unique combination of deep technology expertise, insightful people skills, and proven business acumen fuels his passion of turning strategic aspirations into operational success and organizational effectiveness."

Brian Harman - Closing 

Dr. Brian Harman is a passionate professor and professional coach from Los Angeles, CA. Prior to becoming a coach, he was a project manager who spent many years directing projects up to $100 million in size with program management experience on $450 million portfolios in the construction and biopharma industries. Today, his firm Business Management Hallmark offers career coaching, corporate training, executive coaching, and leadership retreats. He's also a 4-time global TEDx speaker who's obsessed with laughing. After being diagnosed with a rare bone disease in his spine and enduring 4 surgeries, he went on to get a PhD so he could change the course of leadership by bringing more love and trust into the workplace. He also LOVES helping people achieve their biggest professional goals because it drives more energy into his life. He studied at Pepperdine University and the University of Oxford, now teaching at UCLA and UC Berkeley part-time in their management and leadership programs. He lives in Los Angeles with his wife, son, and 2 dogs.
Cancellation and No-Show Policy:
If you have made a reservation and find that you will be unable to attend, please send an email to cfo@pmisfbac.org and cancel your ticket as early as possible. All cancellations are subject to a minimum $20 fee if done during the early bird period. Cancellations after the early bird or event starts are subject to full charge to ensure the Chapter does not incur excessive expenses.  All refunds will be issued after two credit card-billing cycles.
Register to this event