<< Back to Calendar
Leading Agile Teams for Product Owners and Scrum Masters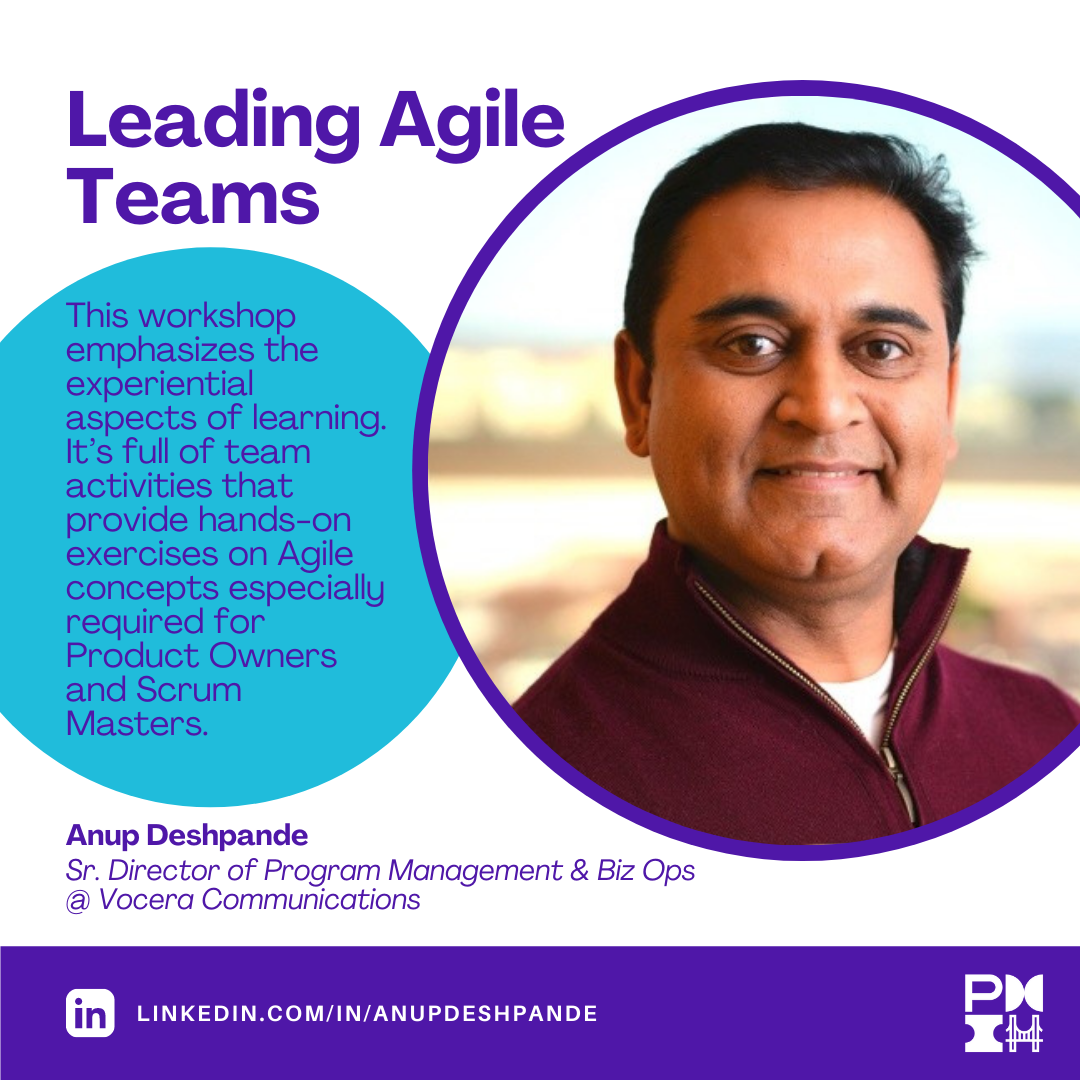 Leading Agile Teams for Product Owners and Scrum Masters
Are you looking for an industry-tested successful path to the Agile transformation of your organization? Then here's your chance to enroll in this workshop. Learn, experience, and take a leap to be the change agent in the real world. This workshop emphasizes the experiential aspects of learning. It's full of team activities that provide hands-on exercises on Agile concepts especially required for Product Owners and Scrum Masters. You will be able to pick up a simple real-world project and take it to the finish line in terms of learning the Agile concepts.
Some of your key takeaways from this workshop will be: 
Finding the pragmatic difference between Theme, Epic, User Story, Task, and Defects
Epic Splitting with Story Mapping
Identifying personas and story mapping those personas from Epics
Techniques to prioritize and estimate user stories
Mapping stories to features and releases
Creating a Roadmap and schedule releases out of the roadmap
Prioritizing features for Optimal ROI
Efficient backlog refining techniques
Creating a Good Quality Backlog, Stories, and Deliverable and Agile teams
Rolling Roadmap maintenance
Introduction to Scaled Agile for the Enterprise (SAFe)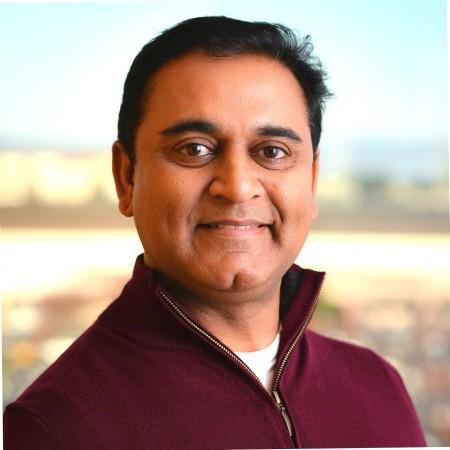 Anup Deshpande
Anup has been instrumental in Agile Transformation at the enterprise level and has over 25 years of program and portfolio management experience in the Software Industry. He has served at the PMI San Francisco Bay Area Chapter as a President in 2020 and PMI Silicon Valley as a President in 2012.

He has initiated 2 software product startups successfully. He serves on the Agile Advisory Board and teaches as an Adjunct Faculty at UC Berkeley Extension for a wide variety of Agile and Project Management courses.

He recently founded Trackegy, an EdTech startup specializing in supporting professionals to excel and be confidents at competitive exams offered by PMI or any other certifying organization across domains.
He is currently employed at Vocera Communications as a Sr. Director of Program Management and Business Operations and has tremendous energy to drive the audacious goals of the company. Prior to this, he has worked at various large organizations including Broadcom, Visa, and Yahoo where he spearheaded multiple cross-organizational goals to successful completion.
Connect with him on LinkedIn: http://www.linkedin.com/in/anupdeshpande

Cancellation Policy
If you have made a reservation and find that you will be unable to attend, please send an email to eventsmanager1@pmisfbac.org to cancel your ticket as early as possible. All cancellations are subject to a fee. Cancellations after the event starts are subject to full charge to ensure the Chapter does not incur excessive expenses.
Register to this event