<< Back to Calendar
Excel tips, tricks & techniques for Project Management Professionals
Description

This training event aims to help project management professionals to be more productive using Microsoft Excel.

 

You will get the shortcuts, tips & tricks you need in Excel to improve your work efficiency. Learn how to capture your project tracking data more efficiently using recently implemented database features in Excel. Also learn how to create a timeline / Gantt chart template to track your projects and use conditional flags & traffic lights to set up project tracking alerts.

 

This course provides the foundation for you to attend the 2nd level training program the PMI Chapter will host on "Formulas & Pivot Table reporting techniques for Project Managers". This 2nd course will cover:

- Shortcut tips, tricks & techniques with formulas

- Using formulas to summarize activities/project expenditure data

- Linking budget & actual project data using lookup formulas

- Summarizing & automating project data reporting using Pivot Tables & Charts

 

Requirements: Must have a computer with a Windows or Mac based desktop installed version of Excel. The Excel version required is MS Excel 2016 or higher, including Excel for Office 365.

 

Targeted Audience:


Anyone who uses MS Excel as a tool for Project management

PDU's:

3 (Ways of Working)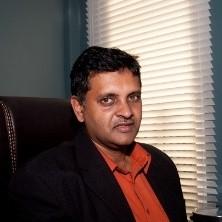 Areef Ali
Areef Ali is the founder of AAABS. He has a B.Sc. in Management, an FCCA designation from ACCA, and a Heriot-Watt MBA. Areef has completed numerous management development and other programs. He is a member of ICATT, ACCA and serves on the Trade & Investment Committee of the Georgetown Chamber of Commerce.
He is a Microsoft Certified Trainer (MCT) with Expert level certification in Excel 2019 & Office 365 Excel. He also is Microsoft Certified in Power BI.
He has over twenty-five years of work experience, including three and a half years at a Big 4 audit firm where he was a member of the Audit and Business Advisory Services Group.
Areef served as a finance professional at a large chemicals manufacturing complex.
In 2002 he was appointed the Chief Accountant and then Corporate Finance Head at a leading financial institution. In June 2006 Areef found his passion (helping to develop others), he retired from his day job, and founded AAABS. Activities to date include:


Consulting Projects
Areef and his associates have partnered with many organisations to complete projects using MS Excel & Power BI to facilitate core business systems development, data cleansing & consolidation, business modelling, financial modelling, reporting automation, dashboard development, other business systems automation and business restructuring.
In-house & Public seminar training
• MS Excel – basic, intermediate & advanced & work applied productivity training
• Power BI & MS Excel training in Business intelligence, big data analytics & dashboard development
• Audit & Fraud automation data mining & analytics techniques
• Management report design and dashboard automation training
• Personal development training in the Key Secrets & Techniques to achieving Success
Facilities Management
In April 2017, Areef completed and launched the AA Success Centre. The facilities are rented out to organisations for meetings, retreats and corporate training sessions.
In addition, public classes are run from the Centre. In 2020, the Centre was approved as a Certiport online testing for Microsoft Office Specialist exams.
It is no longer possible to register for this event