<< Back to Calendar
Leading from Any Chair – Inspiration for People Who Must Make the Impossible Happen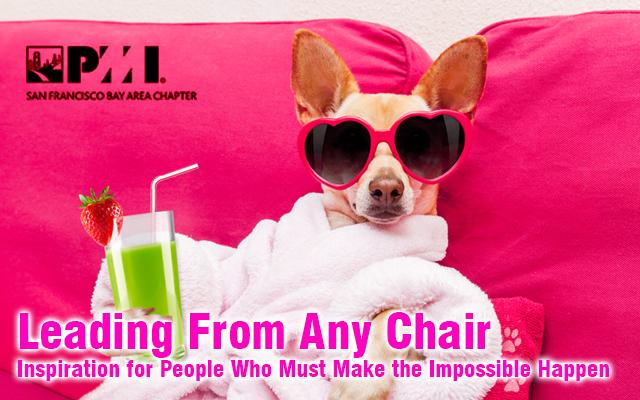 Event Structure:  

30 mins Lunch break at 12 PM

Introductions

Icebreakers

Why Teams Fail - Primary Reasons

Failure to Build Trusting Relationships

Communication Barriers

Goals Unclear

Priorities of Individual and Team NOT Aligned

The Difference Between Leadership & Management and the Importance of BOTH

Experiencing theses Causes of Failure via Exercises & Simulations

Overcoming these Causes of Failures

Thinking Partner Planning to Integrate Changes into Daily Practice

Commitment to Action

Closing Circle

Who Should Attend:

Project managers who want to strengthen their project LEADERSHIP. Experienced project leaders who want to refresh their inspiration and commitment to leading people and teams.

PDUs for Event:

7 PDUs: 1 Technical; 5 Leadership; 1 Strategic

Event Description

Come with your dreams and leave with a plan! Leadership is not a position in an organization chart or a title on a business card. Leadership is a way of thinking, behaving, and communicating. The fastest and easiest way to contribute as a leader from any chair is to prevent the most common causes of failure: • unclear Goals, • unclear Communication and • unclear Priorities. Why would smart, experienced professionals allow themselves to fail for these totally predictable and avoidable causes of failure? • Fear of Failure. • Learned Helplessness. • Thinking it's impossible. Commit to ACTING like a leader regardless of position or title through your Actions, Communication and Thinking. Come with curiosity and leave with: • a conviction that "knowing how" is not enough, • a commitment to a change in your mindset, communication and behavior. • a determination NOT to wait 'til you're the CEO, but to lead from any chair . . . . . . starting today!

What you will learn: 

Practical applications of people and team leadership that will enable you to avoid the most common causes of failure in teams and global teams, which are all directly attributable to ineffective leadership.
Event Objectives 

You will leave this workshop able "lead from any chair" with practical approaches proven effective for individual contributors through senior executives.

o Learn the top causes for failure in teams globally and how to overcome them.

o Experience the difference between leadership and management.

o Practice leading through A.C.T. – Actions, Communication and Thinking, without regard to position or title.

o Apply your learnings and insights to your daily work.
| | |
| --- | --- |
| About the Speaker: | Kimberly Wiefling |
| | Kimberly Wiefling has been consulting in Silicon Valley and globally for the past 20 years through Wiefling Consulting, and more recently with her team at Silicon Valley Alliances. She's the executive editor of five books in her "Scrappy Guides" series, and the author of Scrappy Project Management as well as several Think AHA books. A scientist by education, Kimberly has an M.S. in physics and a B.S. in chemistry and physics. She worked in HP's analytical products group for nearly 10 years, supporting complex systems involving hardware, software, high vacuum, high pressures, gases, liquids, and chemistry called GCMS/LCMS (mass spectrometers). Her roles included customer service engineering, manufacturing engineering, R&D product development program management and quality engineering. She earned her certificate in program and project management through UC Santa Cruz - Silicon Valley, where she then taught program and project management for 6 years. After more than business 100 trips to Japan and elsewhere globally in the past decade, she's delighted to be working closer to home most of the time - driving to work instead of flying! |
Registration Details

 

Early Bird Registration ends on:

Midnight of:  Aug 28th

Pricing Details:

Member:

Non-Member:

Early Bird Registration:

$80

$100

Regular Registration:

$90

$110
Cancellation and No-Show Policy:
If you have made a reservation and find that you will be unable to attend, please send an email to cfo@pmisfbac.org and cancel your ticket as early as possible. All cancellations are subject to a minimum $20 fee if done during the early bird period. Cancellations after the early bird or event starts are subject to full charge to ensure the Chapter does not incur excessive expenses. However, you may assign your seat to another student who can attend for you. All refunds will be issued after two credit card-billing cycles. 
It is no longer possible to register for this event