At PMI SFBAC, we are always looking for new ways to innovate and offer high quality programs to our members with the support of our amazing partners.
Our goal is to enrich the experience of our members by creating meaningful partnerships with companies, academic institutions and small businesses who want to make a difference in the project management community.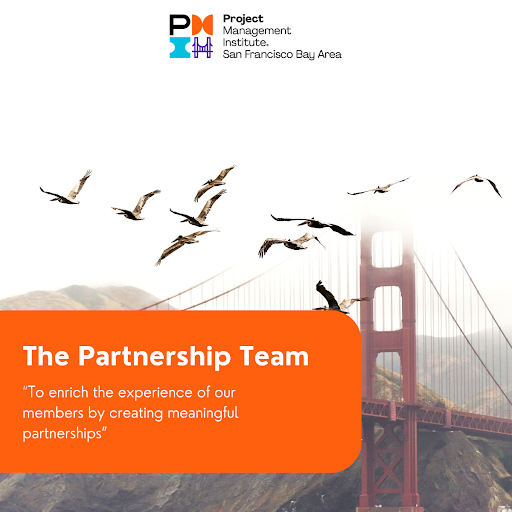 The Benefits of Becoming a Partner with PMI SFBAC
It's an exciting time to become a partner of PMI SFBAC! We are one of the largest and oldest chapters and have over 3,000 experienced project/ program manager members that spread across different industries, from IT to technology, healthcare, banking, constructions and more. 
There are several ways we can support each other by collaborating on our programs. We can help you or your company expand your project management skills or as a career, connect with professionals, grow professionally, and promote your business.
On an annual basis, we have hundreds of project managers participate in our programs and events:
The Mentorship Program involves 100+ mentors and mentees every years

Our newsletter and social media reach thousands of people every month

Our programs include the Women in Project Management group, virtual Breakfast Roundtable all around the Bay Area, The Project Management Professional (PMP) Certification Exam Boot Camp, the new Job Search group and many other professional events.
Our Current Partners